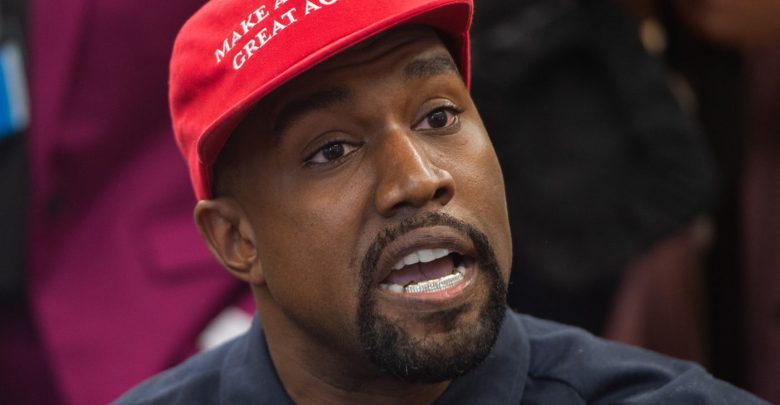 By Dr. Bruce L. Hartman:
I was on the Jimmy Lakey show on KCOL AM in Denver Colorado last week, and he asked me if I thought that Kanye West's conversion to Christianity was real. Jimmy had been hearing complaints from a wide range of people that this was just a marketing ploy to gain Kayne more fame. Well we can certainly doubt that this proclamation on his part is sincere. However, if it is real, it really isn't that unusual in terms of both current and long ago history.
Consider Ignatius of Loyola, the founder of the Jesuits. Prior to his conversion he was warmonger for hire. His whole life was spent fighting, maiming and killing. Until one day he was injured and then force to convalesce in a nunnery. Slowly overtime, he was changed and declared his only desire was to follow Jesus. Later he founded the Jesuits which became a powerful Christian force that established many institutes of higher learning. As well as, significant acts of charity.
Perhaps Saint Paul is a good example. Paul an extraordinarily learned man spent years chasing down early Christians. Putting them in jail or even having them stoned. Only to be later knocked off his horse by Jesus on the way to Damascus to hunt down more Christians. In that moment he recognized Jesus as the Lord and turned his heart over to Jesus. Yes, Paul, the person who either wrote or inspired 14 of the 27 books in the New Testament, was once an avid Christian hater. The same Paul whose three magnificent journeys who spread Christianity outside of Judea.
Consider John Newton, who wrote the famous song, Amazing Grace, was a captain on slave ships. Considered by even his compatriots to be the most vulgar of all sailors. Only later to convert and become a prolific hymn writer. As well as, one of the abolitionist who helped end slavery in England.
Even today stories abound about celebrities who have paid the price of following Jesus, you never would have guessed it from their background.
Perhaps we haven't read about Bob Dylan's conversion in a hotel room in 1978, where he felt the physical presence of Jesus surround him. Later, over a three year period, Dylan became a devout Christian. His later songs, like "Slow Train" contain the remarkable lyrics of his faith.
Or maybe you have read about Alice Cooper's own conversion process. Prior to this conversion, we certainly knew about his debauchery and drunken behavior. But convert he did. He will tell you that he would long have been dead from alcoholism many years earlier, without this conversion.
Or what about Sherrie Shepherd, the famed comedian, who gave up her stand-up comedian life to follow her faith. Her use of vulgarity in her stand up routines was inconsistent with her belief. Today, despite protests from her producers she still says, "Thank you Jesus." While she readily admits she is less than perfect, her path to Christianity was uneven and filled with mistakes. But now she is there.
Perhaps this is another one of those stories of redemption. Redemption is an important part of the Bible. Heck, Jesus's most famous Parable, The Prodigal Son is about a changed heart.
We can certainly be skeptical, as early Christians were about Paul. But I see Kayne's conversion differently than just being skeptical. As Christians we are not to judge, but to pray. We can pray that he that was lost has been found.
We must be careful of our cynicism. Are we cynical because Kanye will disrupt the established order? As he has done in Colorado with his Sunday Service, that he holds weekly with his friends. Are we cynical because he is new and different? Only God knows the answer to the authenticity of Kanye's conversion.
There is nothing to be gained through cynicism. Everything to gain by being hopeful. Like Paul, Kanye is bold, intelligent and skillful. What a powerful ally Kanye would be for Christians everywhere. Maybe he is the person God needs to end the subtle hide Christ in the closet mentality of America. Maybe he is just brash enough to stir up those afraid to admit that have been hit by the compelling force of God. Maybe God is at work here recruiting another valiant soldier for Christianity.
Personally, I pray for Kanye and that his conversion is real and it sticks. Kanye has his hurdles in front of him, like all newly born again. He will be tempted to return to his old life. He will have to get rid of the old, like those who have walked this before him. Paul had to spend three years in the desert calming down his over exuberance so he could learn the will of God. Perhaps Kanye will have to as well.
We have two choices here, either to believe this real and become prayer warriors for Kayne. Or we can doubt and judge. Perhaps I am wrong, but there is something happening here!