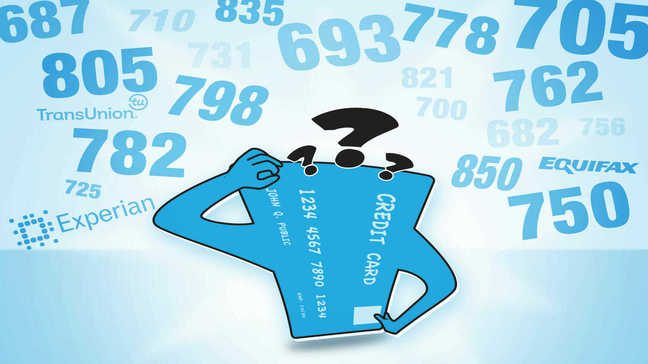 By Dr. Bruce L. Hartman
I had gone into a Ford dealership to discuss buying a car. In order to get the best deal, I wanted to look at all the options: leasing, a loan, or cash. The salesperson took all my information and went to the dealership's business manager. I could tell by the look in his eyes when he came back that something was wrong. He informed me I had a really bad credit score. I asked him why, and he said, "You have twenty-three credit cards!"
At that time, I did. Anytime we went to a new store, they would offer us a discount if we opened up a credit account. To take advantage of the offer, we would get a credit card. Once the purchase was paid off, we would cut up the card or put it in a safe place. So, I was confused—why did it matter that I had twenty-three credit cards if those cards had no balance?
Well, as it turns out, having too many credit cards is a red flag, regardless if you have no balance. But it opened my eyes to how we get a "FICO" score—your credit rating. It matters if you pay you bills on time, but other factors go into determining your score as well.
Later, in speaking with my friend Les, I discovered more facts. He was complaining that his score was abysmal, and he had no idea why. He paid his bills, owned his house outright, and had only two credit cards. When he looked at his credit report, he noticed he had a good payment history and a good score for that factor. But he didn't have a mortgage, and that was a big hit downward to his credit score. Also, he only had the two credit cards, and that also lowered his score. His final hit was a dispute he'd had with a medical service company in which he thought the bill was too high. He had been charged more than his insurance company said was fair, and Les had only paid the amount they believed he owed. The provider didn't agree and sent his bill to a collection agency, who filed a negative complaint. That was it—just one dispute and his score was lowered.
In turns out the ideal number of credit cards to have is six. And you should have a mortgage or at least one installment loan. Plus, even if you dispute a bill, the credit bureaus side with the one who overbilled!
This probably doesn't make a lot of sense, but these are the rules. What surprised me more was that after I had cancelled all but four of our credit cards, my score didn't really improve. Again, the reason was, I didn't have enough credit.
For those with no debt or history of debt, its worse! Both of my two youngest daughters had been lectured by us to avoid debt. As such, neither had ever accrued any debt at all. Their credit score was at 300—the lowest possible score. To solve this, they had to apply for credit cards and put a deposit down to cover their limit in case of default.
Even more remarkable is that I get credit card solicitations from my credit scoring company, Experian, that they recommend for me! Huh, when did the credit bureaus get into the business of promoting debt?
Debt is bad in most cases. Things like paying off your house, limiting what you spend to only what you can pay for, and paying on time are great life lessons and biblically supported. But some credit is necessary, like taking out a mortgage to buy a house, or to lease a car, or in some cases, to buy a business. Personally, I like the points I get for using my credit card instead of paying cash and then paying the balance off at the end of the month.
Unfortunately, the rules of how the credit score is determined by the FICO corporation don't make sense. The three credit reporting companies, Experian, TransUnion, and Equifax agree. In turn, they recently banded together and have started testing their own credit scoring system, called Vantage. Much of the silliness of the FICO score is addressed, but many lenders still use FICO. However, the Vantage score is becoming more accepted and slowly taking hold.
So, should we have exactly 6 credit cards, a mortgage, and use credit to pay our bills? Yes, if you want to have a good credit score. But don't forget to pay your bills on time!
The system may eventually work itself out, and some of the inane things you have to do to maintain a good credit or FICO score will change. But in today's verse, the Apostle Paul gives a simple solution in Romans, where he says: "Give to everyone what you owe them: If you owe taxes, pay taxes; if revenue, then revenue; if respect, then respect; if honor, then honor." It is good advice regardless of whether or not it always helps your credit score. Doing the right thing is always good. The rules will eventually catch up; they always do.