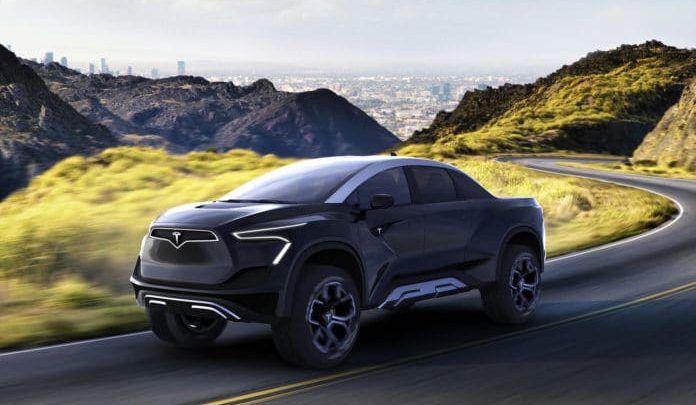 Technology
Everything about Tesla's New $50k Pick-Up Truck
Tesla has announced that their upcoming pick-up truck will retail at no more than $50,000. Elon Musk, chief executive of the company, announced it himself in a podcast published this past Sunday.
Musk, talking to Ride the Lightning, said that the company doesn't want the truck to be expensive. "I think it's got to start at less than $50,000, it's got to be like $49,000 starting price max, ideally less." He told the "unofficial" Tesla podcast.
Musk has toyed with the idea of creating a pickup truck for years now, since 2013 at least. The idea came to life in 2018. When talking about the truck online, Musk said that it would have a dynamic suspension that adjusts for loads, "crazy torque," and outlets where users can plug in power tools.
Musk promised a prototype would be available in 2019, with production on the truck starting after the Model Y had been completed. Given that the Model Y hasn't begun production yet – and this wouldn't be the first time Musk missed a deadline – there's no telling exactly when the new Tesla Truck will roll out of the factory and on to the road. With that said, it makes sense for Tesla to get into trucks. Sales on trucks are almost double that for cars in the United States, according to sales data from Bloomberg.
When discussing the truck, Musk compared it to the Ford F-150, saying that he wanted to make a truck that performed better than the F-150 when it came to truck functionalities. By comparison, the Ford F-150 starts at under $30,000 and is one of the most popular – or at least best-selling – trucks in America.
Musk admitted that he knew the truck wouldn't be for everyone. He expects that some people will feel that it doesn't look like a truck and won't be something they want. He compared the situation to when automobiles first came out, saying, "when they came out with automobiles, people were like, 'I like a horse and carriage.' Okay, stick with your horse and carriage, but you're going to get an automobile later."
Given what we know about the truck so far, the Tesla Pickup Truck is going to focus on the mid-size segment. The truck has a unibody design that means that Tesla already has a suitable platform ready. It's likely that the truck will share a similar architecture to the Model X, and it's likely going to have a few other things in common with it too.
If things go as planned, the Tesla Pickup Truck will likely rely on dual motor technology to power the front and rear wheels for an all-wheel drive. The 75D powertrain option means a 75-kWh batter and an operating range of 238 miles. Tesla is sure to offer a P90D, if not a P100D, which should be able to reach up to 285 miles. Either way, no matter what it's packing under the hood, the pickup truck is sure to prove a match for any rival. The system will offer up to 713 pound-feet of torque and, as anyone who knows anything about trucks can tell you, it's all about the torque with these things.
The Tesla Pickup Truck is sure to be impressive, but did we expect anything less?