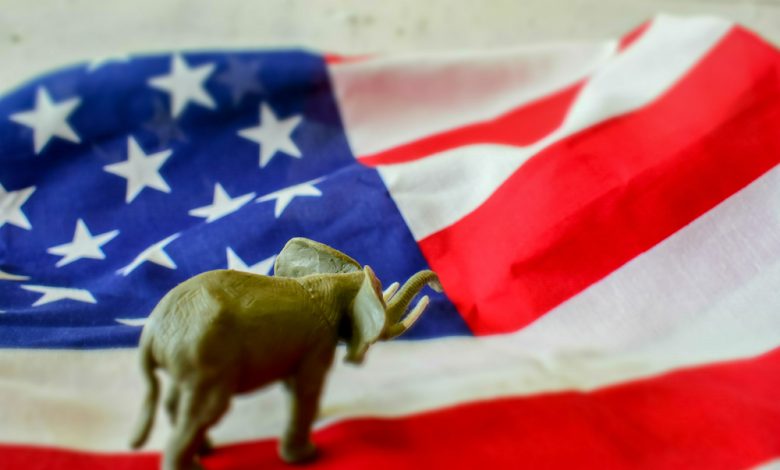 The Republican National Committee (RNC) is set to hold a vote this week to select its next chairperson. This election comes at an important time for the party, as it seeks to move beyond the losses of the 2020 elections and disappointments of the 2022 mid-terms and prepare for the critical battle in 2024. Here is everything you need to know about the RNC chair vote this week:
Who is Current RNC Chairwoman Ronna McDaniel?
Ronna McDaniel is the current Chairwoman of the Republican National Committee since 2017. Her tenure has largely been a seen as a failure by many, as in 2018, the GOP lost control of the House of Representatives, fueling the most tenuous period of the Trump presidency that would see the former president be impeached twice.
Additionally, despite record economic growth and several diplomacy wins, McDaniel's stewardship failed to secure Donald Trump a 2nd term in the White House. She followed up the the disaster of 2020 with a lackluster 2022 mid-term season that saw the GOP take back the House by the slightest of margins and actually lose ground in the Senate.
McDaniel was born in Michigan and worked as an attorney prior to entering politics. She began her political career when she volunteered on Mitt Romney's 2012 presidential campaign, eventually becoming his State Director for Michigan that same year. Following this experience, McDaniel ran for Chairperson of the Michigan Republican Party and won in 2015, making her the first woman to hold that position.
In January of 2017, it was announced that McDaniel would succeed Reince Priebus as Chairperson of the RNC, beginning a reign that could be called "uneven" at best.
Who Are Ronna McDaniel's Top Rivals for RNC Chair?
Harmeet Dhillon
Harmeet Dhillon is an American lawyer, businesswoman, and Republican Party official from California. She currently serves as the national vice-chair of the Republican National Committee (RNC). Dhillon is a vocal critic of RNC Chairwoman Ronna McDaniel and has been one of President Donald Trump's attorneys since 2017.
Dhillon was born in India and immigrated to the United States with her parents when she was 5 years old. She attended Cornell University where she received degrees in industrial and labor relations, philosophy and law. After completing her schooling, she worked as an attorney at several prominent firms before launching her own practice in San Francisco. Dhillon has been vocal in supporting Trump's policies and in 2020 she was appointed as one of his attorneys.
In addition to her legal career, Dhillon is also an advocate for minority communities and a proponent of free speech. She has spoken out against censorship on college campuses, organized events that bring diverse communities together and championed civil rights issues such as voting rights and immigration reform.
Dhillon has also been critical of Ronna McDaniel's leadership at the RNC, saying that she is not doing enough to reach out to minority groups or create a "big tent" within the party.
Mike Lindell
Mike Lindell is a prominent American businessman, inventor, and political activist. He is the founder, CEO, and the face of MyPillow, Inc., a popular pillow retail company based in Chaska, Minnesota.
Lindell has been an ardent supporter of Donald Trump since his election to the presidency in 2016. He was one of Trump's biggest cheerleaders on Fox News during the 2016 campaign and through his term as president. During this time, he also founded his own right-wing advocacy group called "Frank Speaks" which aimed to "promote truth and support President Trump."
Additionally, Lindell was given White House access for his support; he visited frequently to discuss policy initiatives with both President Trump and his staff. He has also been seen at official White House events and at Trump rallies, often holding signs praising the president. Lindell even went so far as to champion the widespread claims of a stolen election in 2020, prompting him to be banned from Twitter for promoting theories based around the alleged hacking of electronic voting machines.
Friday's Vote will have massive implications regarding GOP strategies for 2024. The GOP had an ugly first month back in power in the lower chamber of Congress, as the vote for House Speaker and the division in the Republican Party played out as a public spectacle, giving the Democrats plenty to point at when criticizing their counterparts.