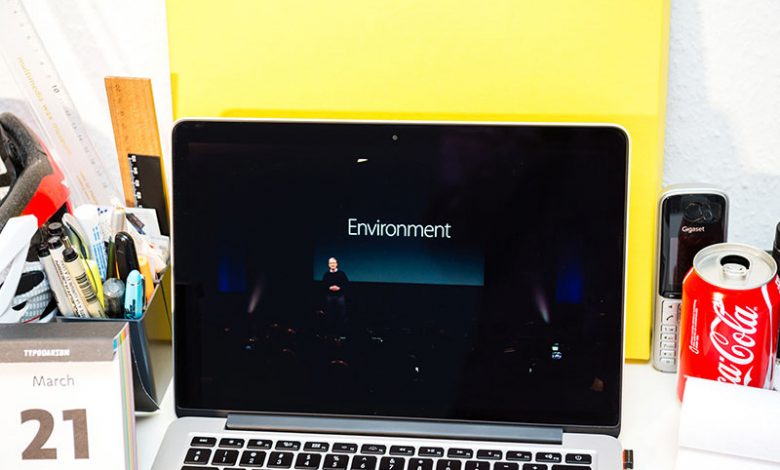 Introduction to Apple's Grid Forecast Feature
The Grid Forecast feature is a pioneering initiative introduced by Apple, underscoring their unwavering commitment to environmental sustainability. Launched alongside the iPhone 15, this innovative feature distinctly highlights Apple's continual efforts to promote and facilitate the use of cleaner, more efficient energy sources, thus endorsing eco-friendliness.
Commitment to Environmental Sustainability
Apple's environmental commitment is nothing new. Over the years, the tech giant has consistently prioritized and demonstrated an environmental awareness which stretches far beyond just words, permeating all aspects of its hardware design, manufacturing processes, and product use. The inception of the Grid Forecast feature is but the latest instance of Apple's progressive and resilient dedication to environmental sustainability — a practical solution enabling users to optimize the use of clean energy sources while concurrently tailoring a more eco-friendly lifestyle at home.
Description and Availability of Grid Forecast
In essence, the Grid Forecast feature serves to harness eco-friendlier energy sources, such as wind, solar, and low-emission electricity, thereby enabling users to diminish their ecological footprint. This comprehensive feature was introduced in iOS 16.1 in October 2022 as an extension of functionality for Apple users. Beyond mere description, Grid Forecast provides its users with the ability to effectively time their home appliance usage and even electric vehicle charging cycles to coincide with periods of clean energy production. This functionality is available to iPhone, iPad, Mac, or Apple Watch users, putting them at the helm of managing their energy consumption for optimal environmental benefits.
How to Access and Use Grid Forecast
Grid Forecast, a feature engendered as part of Apple's firm commitment to environmental sustainability, is built into the user-friendly Home app, readily available on iOS and iPadOS 17 and macOS 14 Sonoma. Apart from providing real-time energy usage data, Grid Forecast offers intelligent insights into periods of abundant renewable or low-emission electricity. Here's how you can access and leverage this novel feature.
Requirements for Usage
Accessing the Grid Forecast feature doesn't necessitate having smart home devices. However, you do need to have the Home app set up, which is typically pre-configured if you are using an Apple TV or HomePod. It's important to note that the Grid Forecast feature is available and ready for use in iOS 17, iPadOS 17 and later, as well as macOS 14 Sonoma. This feature is indispensable for conscious consumers, enabling them to plan and manage their energy consumption around periods of cleaner energy production.
Step-by-Step Guide to Accessing and Using Grid Forecast on iPhone, iPad, or Mac
Start by opening the Home app on your iPhone, iPad, or Mac. Consequently, you should see 'Grid Forecast' positioned near the top right corner on iOS and iPadOS, just below the options button. However, on your Mac, you will find a button labeled 'Energy' with a green lightning bolt. On the selection of the appropriate icon, you will meet with several introductory screens detailing the feature.
As you examine the Grid Forecast timeline, given that your electricity grid provides the relevant information, you will be able to discern when cleaner energy sources are being deployed. Furthermore, you can utilize the 'Bell' icon to turn on notifications for those times when cleaner electricity production is anticipated. Therefore, with Grid Forecast, you can proactively decrease your carbon emissions by aligning your energy consumption with the periods of clean energy production.
Impact and Benefits of Grid Forecast
Aligned with its commitment to environmental sustainability, Apple's Grid Forecast feature presents multiple benefits and potential impacts. The feature allows users to significantly reduce their carbon footprint by intelligently managing the timing and capacity of their energy consumption.
Reduced Environmental Impact
One of the most stand-out benefits of Apple's Grid Forecast is its contribution to environmental preservation. By employing greener energy options like wind, solar, and low-emission electricity at strategic times, users can reduce their reliance on non-renewable energy sources. This can substantially lower power plant emissions and contribute to a more carbon-neutral home. Furthermore, charging electric vehicles and using home appliances during periods of abundant clean energy can help minimize environmental impact.
Optimization of Renewable and Low-Emission Energy Consumption
Grid Forecast not only provides information about renewable and low-emission energy availability but also enables users to optimize their consumption based on that availability. The app aids in scheduling energy consumption according to times when renewable energy is plentiful. This includes the timing of appliance usage, electric vehicle charging, and any other major power drainers. By aligning consumption habits with periods of renewable energy availability, users can directly contribute to reducing overall carbon emissions and promoting greener living.
Possible Expansion of the Home App Features
Smart home technology, coupled with features like Grid Forecast, augments the potential for creative and efficient energy management at home. Looking towards future advancements, Apple could further develop the Home application to automate energy-consuming tasks such as electric vehicle charging or heavy appliance usage. This expansion would enable homeowners to schedule these tasks during periods of lower cost and reduced environmental impact, fostering an eco-friendlier, energy-efficient lifestyle.
Earlier Initiatives and Future Developments
Apple has long been associated with pioneering and innovative moves in the tech industry. With the introduction of initiatives like the Clean Energy Charging and Grid Forecast features, the company has further expanded its commitment to environmental preservation and eco-friendly practices. There are promising developments in the pipeline that point to an increasingly comprehensive and effective approach to sustainable energy consumption.
Overview of Apple's Clean Energy Charging Feature
As a precursor to the Grid Forecast feature, Apple's Clean Energy Charging feature was implemented to facilitate eco-friendlier practices among consumers. The feature enabled iPhone users to schedule charging cycles to align with periods of high clean electricity production. This functionality has been instrumental in reducing the environmental impact by leveraging cleaner energy sources for charging devices. The Grid Forecast is a natural extension of this line of initiatives, emphasizing Apple's resolve to reduce the global carbon footprint.
Integration with Other Appliances and Electric Vehicles
With the advent of Grid Forecast, Apple's influence extends beyond their line of devices to other high-energy appliances and electric vehicles. The feature provides valuable information that homeowners can leverage to time the operation of these power-intensive tasks, resulting in lower emissions and potentially lower energy costs. The integration of smart home technologies with a feature like Grid Forecast unveils the potential of automating and optimizing energy consumption in a way that is both economic and enviornment-friendly.
Usability Across Platforms (iOS Widget and Apple Watch)
Grid Forecast's functionality doesn't end with the Home application. Recognizing the importance of convenience and ease of use, Apple has ensured that Grid Forecast is also configurable as an iOS widget and an Apple Watch face complication. These broader platform integrations directly result in more visibility, easier accessibility, and thus a greater likelihood of daily usage and positive environmental impact.
Availability Initially in the Contiguous United States
While there's evidently substantial global potential for a feature like Grid Forecast, the service was initially introduced exclusively within the contiguous United States. This inauguration adds another chapter in the company's long-standing role as an environmental steward, marking an important step towards influencing energy consumption habits and advancing sustainable living. As the feature continues to evolve and reach more users worldwide, it holds the promise of a significant positive impact on global carbon emissions.