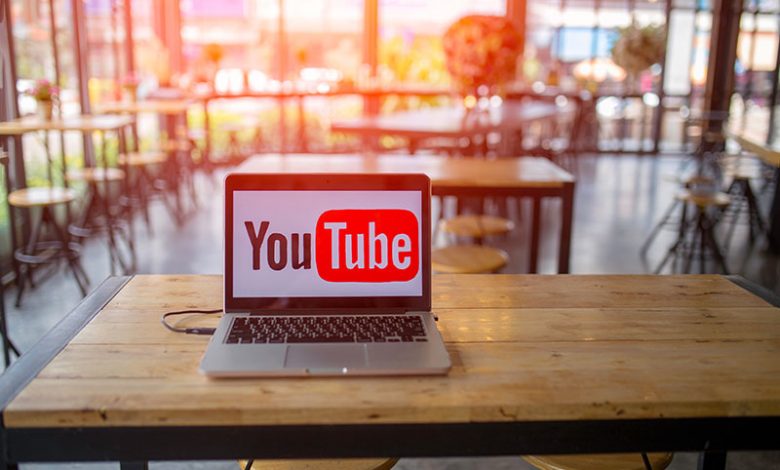 YouTube, a leading digital platform for sharing and viewing videos, offers an app that can be downloaded onto your MacBook. Despite initial thoughts that this may prove redundant, given how readily accessible YouTube is via any browser, you'll find that the app provides several unique advantages that enhance the overall user experience.
Accessibility is one of the critical factors in the increasing need for the YouTube app on a MacBook. You might be wondering why you would need a dedicated app for YouTube when you can effortlessly launch a browser to watch videos. The main reason is that the YouTube app provides a more streamlined and straightforward user interface devoid of browser UI elements like the address bar.
Advantages of the YouTube App
The YouTube app enhances the user experience by providing critical features like simple search capability and better notification management. Installing the YouTube app allows users to watch videos and stream music directly without launching a browser. This saves you from the hassle of typing in the URL and logging in every time.
Differences Between the YouTube app and Website
The user interface is one key difference between the YouTube app and the website. Unlike the browser experience, the YouTube app does not feature an address bar and other browser-based UI elements. This translates to a more focused and enjoyable viewing experience. Additionally, the app's notifications have proven to be superior when compared to the website's.
Explanation of Progressive Web Applications (PWA)
It is important to note that the YouTube app is not a native app you can download directly from the App Store. Instead, it is a Progressive Web Application (PWA), a type of application software delivered through the web, built using standard web technologies including HTML, CSS, and JavaScript. PWAs are designed to work on any platform that uses a standards-compliant browser, which makes them a highly versatile and accessible option for users.
What are PWAs (Progressive Web Applications)?
Progressive Web Applications (PWAs) are a type of application software built using standard web technologies and can be delivered through the web, irrespective of the platform being used. They are designed to function using standards-compliant browsers, thus providing a versatile solution for users across multiple platforms. Progressive Web Applications are designed using HTML, CSS, JavaScript, and WebAssembly. One standout characteristic of PWAs is their capability to run offline and store data without a live internet connection. This is a significant departure from traditional desktop shortcuts that serve as a link to a website and require a browser to run.
PWAs are intended to work on any platform that uses any standards-compliant browser. This includes both desktop and mobile devices. The significant advantage of this is that PWAs, with their shared codebase, can operate seamlessly across multiple operating systems. Developers can simultaneously develop and maintain a PWA for various operating systems, further enhancing its utility and accessibility.
PWAs provide higher cost savings compared to dedicated native apps because they can be developed and maintained for multiple operating systems at once. This uniformity in development and maintenance results in substantial cost savings, making PWA a more efficient choice over native apps.
YouTube as a PWA
YouTube is available as a Progressive Web Application on macOS and Windows. It offers similar features to the native YouTube app, such as video streaming and music playback. Users can also download YouTube videos for offline viewing if they subscribe to YouTube Premium. This functionality maintains consistent use between the traditional app and the PWA, providing an additional advantage to those downloading the YouTube PWA on their MacBook.
With a clear understanding of the advantages of having a dedicated YouTube app and the workings of Progressive Web Applications, let's look at downloading the YouTube app on your MacBook. The process is easy, and the time required to complete it is minimal. Downloading the YouTube app on your MacBook using Google Chrome or Chromium-based browsers is simplified. The browser facilitates easy navigation and quick conversion of the YouTube site into a standalone app on your MacBook.
Steps to Download the YouTube App
Opening the browser: Launch Google Chrome or any Chromium-based browser on your MacBook.
Navigating to YouTube.com: Once the browser is open, navigate to YouTube.com. You should log in to your YouTube account at this stage to ensure a seamless experience later.
Installing the app: Now look for the "Desktop icon with a downward-facing arrow" situated on the right side of the address bar and click on it. A pop-up instigating the installation of the app will appear; proceed by clicking on the install button. Following the successful installation, the YouTube app will open. You can find it in your MacBook's Launchpad if it doesn't.
Now, just like that, you have the YouTube app on your MacBook, which allows you to watch videos and utilise YouTube Music without micro-handling a browser. This process also works on Windows, as these platforms handle PWAs similarly.
Using new features in macOS Sonoma (beta phase)
With macOS Sonoma currently in its beta phase, it is expected to bring users a new range of features and facilities. As soon as these features are rolled out and made available, further information can be provided about how they might influence the downloading and usage of the YouTube app on MacBook.
The YouTube App (PWA) might initially seem like a desktop shortcut for the existing YouTube website, looking and functioning similarly. However, it retains a unique set of features that distinguishes it from an essential desktop shortcut and adds convenience and functionality for the user. Several differences exist between a desktop shortcut and a Progressive Web Application (PWA). A desktop shortcut is merely a link that opens YouTube in a browser. In contrast, a PWA like the YouTube App operates independently of the browser in a standalone window and is stripped of the usual User Interface elements. This results in a more immersive and distraction-free video-watching experience.
Offline Capabilities
A notable feature of PWAs is their ability to function offline. Unlike a desktop shortcut, a PWA can store data and allow offline access. This means you can utilize the YouTube App (PWA) without an active internet connection, provided the necessary data was previously loaded while online.
One unique feature of the YouTube App (PWA) is that it allows you to download videos for offline viewing if you're subscribed to YouTube Premium. This feature significantly enhances user convenience, permitting you to enjoy your favorite videos uninterrupted by the poor or absence of an internet connection. Thus, the YouTube App (PWA) presents a seamless online experience and is equipped to provide an equally engaging offline user experience.