How-to Guides
Exploring Standby Mode in iOS 17: Benefits, Customization, and Different Views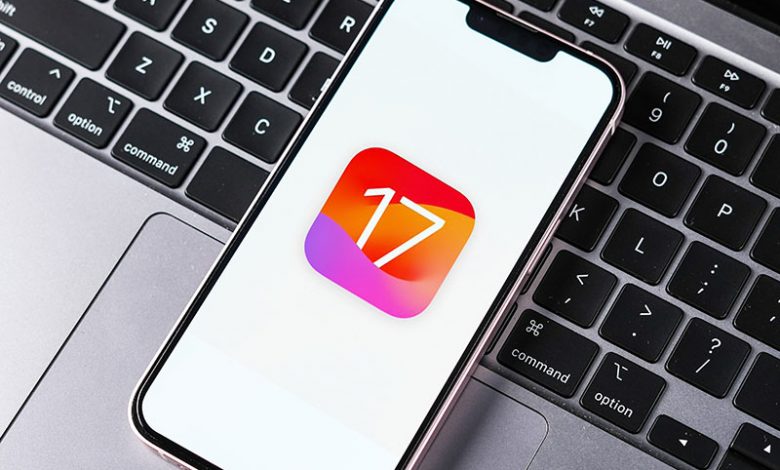 The iOS 17 has many enhancements and fascinating novel capabilities for iPhone users. One of the most intriguing features is the StandBy mode, which offers your device a whole new level of functionality. StandBy mode essentially converts your iPhone into a bright screen, allowing it to serve more than its traditional purposes, especially when charged.
StandBy mode in iOS 17 presents a state-of-the-art feature that enables your iPhone to function as an intelligent display during charging. It resembles the screen showcasing the current time on your Apple Watch while charging. However, owing to the larger display of the iPhone, StandBy mode offers you the flexibility of adding plenty more content. From displaying a clock and viewing photos to exploring widgets, StandBy mode makes your iPhone more informative and personalized.
StandBy mode extends beyond basic features. It enables live activities, playback controls, and notifications. Access to Siri is also available, allowing for voice command functionality. StandBy mode enriches your iPhone's capabilities, concurrently enhancing user experience.
Device Compatibility
StandBy mode is attainable on any iPhone model that supports iOS 17. However, the feature's usability expands significantly for iPhones with MagSafe and always-on display features. While the iOS 17 is a public beta, users can already experience StandBy mode, transforming their iPhone into a bright screen with ample benefits.
How to Use Standby Mode
Standby mode in iOS 17 presents a significant development that enhances how you utilize your iPhone. Standby mode is a transformational feature, from providing helpful information at a glance to functioning as an intelligent display. However, learning how to use it efficiently can sharpen the user experience.
Requirements for Using Standby. First and foremost, to use the Standby feature, you need an iPhone that runs on iOS 17. Standby mode works out of the box and doesn't need many settings adjustments. Still, some optimization could help maximize the utilization of this feature. iPhones with an always-on display, like the iPhone 14 Pro and iPhone 14 Pro Max, can fully exploit the potential of Standby mode.
How to Activate Standby Mode. Turning on the Standby mode on your iPhone is a relatively straightforward process. There is no need to navigate complex settings, as the mode activates once your iPhone is charged. Moreover, you can also tweak multiple Standby settings, switch between various Standby screens, and add or remove Standby widgets for an enhanced user experience.
Different Views Available in Standby Mode. Standby mode brings a variety of views to your iPhone screen, aiming to cater to your needs. Standby mode covers all, whether you prefer to see your favorite photos, keep track of the weather, or use it as a desk clock. Standby mode also accommodates full-screen live activities, alarms, and notifications, making all information available.
How to Customize Standby Mode. Standby mode offers a fair deal of customization, making it a highly user-oriented application. You can personalize your Standby photo display and clock screens, add and remove widgets, and manage various settings to suit your preferences. This level of personalization enriches the usability and functionality of your iPhone.
Limitation of Standby Mode. While Standby mode has numerous benefits, its utilization might be limited on iPhones without an always-on display. However, the limitations are minimal, and most iPhone models running on iOS 17 can still effectively benefit from Standby mode, even if they don't fully exploit all its potential.
Different Views in Standby Mode
Standby mode in iOS 17 offers a range of view options that add versatility to your iPhone use. From dual widget view to photos, clock views, and full-screen live activities and alarms, Standby mode makes information readily available for you at a glance.
Dual Widget View. Standby mode introduces you with an animated alert and then takes you straight into the default view that exhibits two widgets simultaneously. You can navigate up and down to switch between different preloaded widgets or use the 'smart rotate' option, mirroring the smart stack widget on the home screen, which alternates the widgets.
Photos View. Another interactive layout available in Standby mode is the photo view. It pulls images from your featured photos, offering you a personalized slideshow on your screen. You also have the option to select and showcase photos of your preference manually. The photos will automatically cycle, or you can manually tap the screen to advance the slideshow.
Clock View. The clock view in Standby mode shows the standard clock and allows you to swim through multiple full-screen clocks with varied designs. Some provide different fonts, while others may display a world map. You can also view a classy mechanical watch face, transforming your iPhone into a beautiful bedside clock.
Full-Screen Live Activities. Standby mode also supports full-screen live activities. This feature enhances your user experience by providing essential information and notifications in a more eye-catching and comprehensive manner.
Full-Screen Alarms and Notifications. In addition to live activities, Standby mode caters to full-screen alarms and notifications. This enhancement ensures that you never miss out on any crucial information or reminders and stay up to date, even when your iPhone is in standby mode.
Standby Mode's Influence on the Market for MagSafe Charging Stands
Exploring Standby mode and its features reveals its potential to boost the market for MagSafe charging stands. The simplicity of activating Standby — prop up your iPhone horizontally and start charging — seems to drive more people towards the MagSafe charging stands. As Standby mode operates smoothly with MagSafe stands, preventing the device from toppling over and disrupting the mode, consumers find it a more dependable choice for exploiting Standby's full capacities.
Potential Benefits and Upgrade Incentives
Standby mode is turning out to be a game-changer with its capacity to keep your iPhone functional even if it's not in active use. Your iPhone can serve multiple roles at work or home — from a digital display board to a digital picture frame and an elegant clock. It transforms your iPhone into a handy bright display when idle, augmenting its utility while adding aesthetic value.
Standby mode offers compelling reasons for iPhone users to consider upgrading their devices, particularly models with an always-on screen. The feature's entire experience is best delivered on iPhones with always-on displays, making it enticing for users with older iPhone versions. Consequently, Standby mode could potentially boost the upgrade cycle among iPhone users, ultimately augmenting the consumer interest and market demand for newer iPhones.