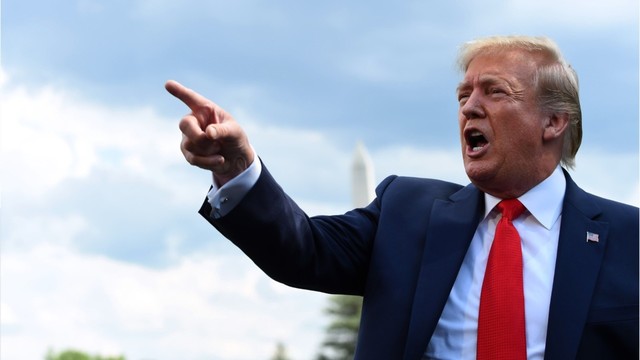 A widely reported Fox News poll last week, saw "record support" for Trump's impeachment, finding that 51 percent of voters want Trump impeached and removed from office, compared to 40 percent against, a significant rise from July.
A problem found with the poll however, by an analyst in the New York Post, was that it underrepresented Republicans and Independents, skewing the poll's results in favor of Democrats. The Post discovered that if Republicans and Independents were more properly accounted for, the percentages of those pro-impeachment and anti-impeachment would be more or less the same:
"Princeton, New Jersey, pollster Braun Research, which conducted the survey, noted 48% of its respondents were Democrats. But the actual breakdown of party-affiliation is 31% Democrat, 29% Republican and 38% independent, according to Gallup. A poll weighted for party affiliation would have concluded that 44.9% favored impeachment and 44.4% opposed it, a Post analysis has concluded."
Trump took to Twitter to yet again bash the media and the polls themselves, not only recent ones, but past as well:
"From the day I announced I was running for President, I have NEVER had a good @FoxNews Poll. Whoever their Pollster is, they suck. But @FoxNews is also much different than it used to be in the good old days."
Dana Blanton, Fox News vice president of public opinion research, however, stands by the poll's results, saying Fox News in its entirety does as well:
"Our polling unit has long been held in high regard for being a nonpartisan source of research. Under the joint direction of Beacon Research (D) and Shaw & Company (R), the latest FNC poll included interviews with randomly chosen registered voters and – as is our standard practice – we reported the partisan distribution we found among the electorate. Braun Research is solely our data collection partner. We stand by our latest poll," Blanton said.