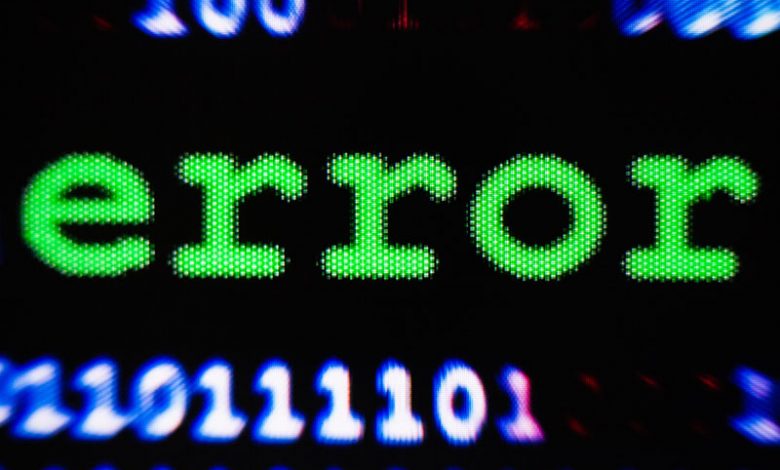 The "Vulkan-1.dll was not found" error is a system issue that often arises when attempting to launch certain games or applications. This problem typically pertains to the system's inability to find or access the Vulkan-1.dll file, which forms a part of the Vulkan Runtime Libraries. This file is often used in numerous games for operating systems such as Windows 7, 10, and 11, which is essential for proper gaming execution.
The "Vulkan-1.dll was not found" error encapsulates various issues related to the missing vulkan-1.dll file from a system. This error often implies that the system fails to locate this crucial file or that the file itself is absent from the computer system. Encompassing a range of error messages, this issue can disrupt games from launching and executing correctly. Messages such as "There was a problem starting Vulkan-1.dll. The specified module could not be found" or "The code execution cannot proceed because Vulkan-1.dll was not found" are common indications of this problem.
Typical Causes and Solutions
Several reasons contribute to the emergence of the "Vulkan-1.dll was not found" error. The absence or misplacement of the Vulkan-1.dll file in the system instigates this issue. Games that require the Vulkan Runtime Libraries to function will fail to launch in its absence. Additionally, when the Vulkan-1.dll file is corrupted or faulty, the same issue arises. This file corruption generally results from malware presence or questionable software installations. Third-party software might accidentally delete, overwrite or corrupt this DLL file, thus precipitating the error.
Most games triggering the "Vulkan-1.dll was not found" error employ engines from Valve. These games rely heavily on Vulkan Runtime Libraries and require the Vulkan-1.dll file for execution. If this file is missing or misplaced, these games tend to exhibit this error upon launch. This issue is common while initiating games through Steam, a popular gaming platform. You can choose among three standard methods to solve that problem. 
Method 1: Install the Latest Vulkan Runtime Version
Vulkan-1.dll is a component of Vulkan Runtime, which comprises a set of multiple application programming interfaces (APIs) and libraries necessary for the correct functioning of various games. Therefore, the absence or error in Vulkan Runtime on your machine can lead to the occurrence of the "Vulkan-1.dll was not found" error. Installing or updating the Vulkan Runtime might resolve this issue.
To install the latest version of the Vulkan Runtime:
Launch your web browser to open the official website of Vulkan.

Find the latest version of Vulkan Runtime and click the VulkanRT installer link to start the download.

After downloading the Vulkan Runtime installer, proceed to your Downloads folder and initiate the installer.

Agree to the terms and conditions as prompted to let Vulkan Runtime install on your PC.

Restart your computer for changes to take effect.
It's important to note that installing or updating the Vulkan Runtime is particularly effective when Vulkan Runtime is missing or outdated, leading to the "Vulkan-1.dll was not found" error.
Method 2: Scan Your PC Using the Deployment Image & Servicing Management (DISM) Tool
The Deployment Image Servicing and Management (DISM) is a powerful command-line tool for managing and servicing Windows images, including those used for Windows Recovery Environment, Windows PE, and Windows Setup. DISM can repair Windows images, Windows Setup, and Windows PE. When facing the "Vulkan-1.dll was not found" issue, a DISM Scan might detect and repair the Windows image corruption effectively.
If the Windows image becomes corrupted, you can execute a DISM scan to repair it. Here's the procedure for running a DISM scan:
Hold down the Windows+R keys to trigger the Run dialog box.

Inside the Run dialog, input 'CMD,' then press and hold the Ctrl+Shift+Enter key combo to open Command Prompt with administrative rights.

Input the DISM /Online /Cleanup-Image /ScanHealth command in the Command Prompt Window, then press Enter to execute it.

Next, input the following command: DISM /Online /Cleanup-Image /RestoreHealth, then hit Enter. This command aims to repair any detected image corruption with the help of Windows Update.

Close the Command Prompt once the procedure is complete, and restart your computer.
Remember, DISM uses Windows Update's resources to repair the corruption. Therefore, ensure your computer is online beforehand.
Method 3: Perform a System File Checker (SFC) Scan
The System File Checker (SFC) is an in-built utility in Windows that allows users to find and fix corrupted system files. It scans all system-protected files and replaces any corrupt files with a cached copy in a compressed folder at %WinDir%\System32\dllcache. Running an SFC scan can help rectify any issues tied to system file corruption, including the "Vulkan-1.dll was not found" error.
To run an SFC scan, follow these steps:
Press the Windows+R keys simultaneously to open the Run dialog box.

Type 'CMD' inside the Run prompt, then hit Ctrl+Shift+Enter together to boot the Command Prompt with administrator permissions.

Input SFC /ScanNow command in the Command Prompt window, then press Enter to execute it.

Once completed, exit the Command Prompt and reboot your PC to finalize the changes.
Users can ensure that all crucial system files are intact and functional by running an SFC scan. Additionally, this utility will replace any corrupted files based on a cached copy, thereby potentially resolving issues related to such corrupted files, such as the "Vulkan-1.dll was not found" error.