How-to Guides
Resolving System Restore Error 0x80042306: Exploring Causes and Solutions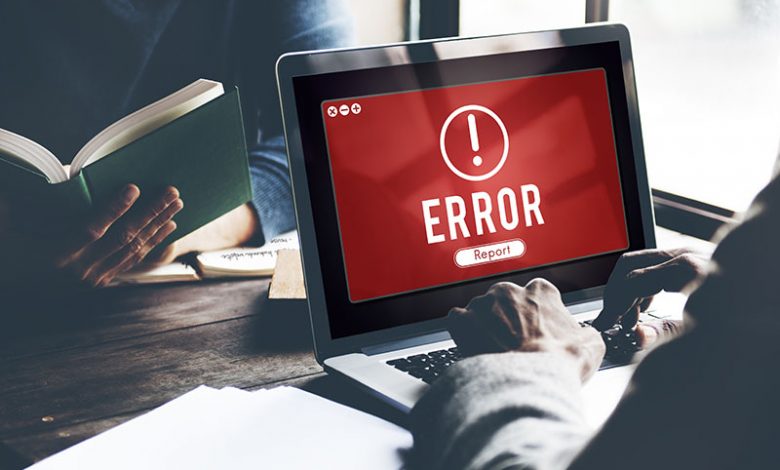 The 0x80042306 error is a standard system restore error encountered by many Windows 10/11 users. It often manifests when individuals attempt to create a system restore point, hindering the creation of new restore points within the Windows system. This error is linked mainly to the Volume Shadow Copy Service (VSS), which plays a crucial role in the creation of restore points as well as backups.
Explaining the System Restore Error 0x80042306
The System Restore Error 0x80042306 is associated with configuring shadow copies for clustered mount points on another drive in a Windows system. More specifically, this backup utility error appears when the VSS service encounters an issue, such as insufficient space for shadow copies or when multiple backup solutions are installed on a computer. The error can also be related to bad sectors on the hard disk drive (HDD) or corrupted system files. Consequently, the computer fails to create restore points, a function that is critical for the secure and efficient operation of the Windows system.
The Role of Volume Shadow Copy Service (VSS) in System Restore
The Volume Shadow Copy Service is an integral component of the Windows operating system, responsible for creating and managing restore points or "snapshots" on your computer. These snapshots represent a full copy of the system at a particular time. They act as a safety net that users can revert to if something goes wrong, such as a system failure or a significant decline in performance post-update. Thus, when the VSS encounters an issue, it directly influences the system restore function, causing errors like 0x80042306.
Causes of System Restore Error 0x80042306
Multiple factors can lead to the 0x80042306 system restore error. One reason could be insufficient free space on your computer system for generating shadow copies. This error might also stem from an internal problem with the VSS itself, possibly due to an incorrect configuration or a corrupted state.
Installing multiple backup solutions on your computer could also cause the error. These software solutions might compete for system resources or conflict with the VSS, causing it to malfunction and produce an error. Furthermore, bad sectors on the HDD can cause the system to encounter read/write issues, leading to error. Finally, corruption within system files, often due to failed updates or malware attacks, could contribute to the VSS error 0x80042306.
How to Resolve System Restore Error 0x80042306
While error 0x80042306 can hinder your operating system's ability to create new system restore points, some interventions and system adjustments might help resolve the issue. Below are some remedial steps that you can take:
Restarting Volume Shadow Copy Service. Restarting the Volume Shadow Copy Service is an initial step toward resolving the issue. This action tends to solve most VSS-related issues, including the 0x80042306 error. You can restart the service by accessing the "Services" menu via the Windows search bar, then locating the "Volume Shadow Copy" option and restarting it.
Re-Registering VSS Components. If restarting the service doesn't rectify the problem, re-registering the VSS components could help. The re-registration process involves creating and running a batch (bat) file with specific command lines. You can create a new text document on your desktop and copy command lines—usually available from technical guidance or help forums—into the document. You then save this text document with a .bat extension and run it as an administrator to re-register the VSS on your system.
Running Disk Cleanup to Clear Space. Insufficient space for shadow copies can lead to the 0x80042306 error. As such, running a Disk Cleanup could help free up some space on your HDD and potentially resolve the problem. You can access Disk Cleanup through the Windows search bar and select the drive you wish to clean.
Temporarily Disabling Security Software. In some cases, security software, such as antivirus programs, might interfere with system restore processes, leading to errors like 0x80042306. Therefore, temporary disabling of your security software can be a potential solution. However, ensure that you only do this briefly and only when necessary to avoid exposing your system to potential security risks.
Possible Additional Solutions
If the problem persists after trying out the above steps, there are a couple of additional approaches one can take to fix the 0x80042306 system restore error:
Creating a System Restore Point in Safe Mode
If System Restore doesn't function properly when launched in regular mode, it's advisable to try launching it from Safe Mode. Safe Mode is a diagnostic mode of the Windows operating system that starts the computer with a minimal set of files and drivers, which can help troubleshoot various system issues. Attempting to create a new system restore point while in Safe Mode can bypass issues related to system resources or software conflicts that might be causing the error.
Notes on Potential Issues with Security Applications and Processes
The role of security applications in fostering system restore errors like 0x80042306 cannot be overlooked. Sometimes, processes or functions of these applications can interfere with the workings of the VSS, leading to such errors. While it's a common practice to temporarily disable this software to avoid potential conflicts, it's also crucial to identify which specific aspects of the security software are causing the problem and consider altering settings or updating the software to prevent the recurrence of the issue.
Furthermore, in cases where system issues like crashes, blue screens, and failed updates occur often, it's essential to have a robust backup strategy in place. This includes using professional software like MiniTool ShadowMaker that can help restore the computer to a functional state post-incident. With such an approach, even if errors like 0x80042306 occur and hinder system restore, you'd still have a backup of your system that can be used to restore standard functionality without losing important data.
Related Error and Summary
Apart from the 0x80042306 error, other backup and system restore-related errors may pop up when using a Windows system. One such instance is the 0x80070780 error. Although this guide doesn't focus extensively on this error, it's important to note its existence and potential solutions as a part of a holistic understanding of system restoration issues. Error 0x80070780 is commonly seen when a user tries to access, modify, or delete a corrupted or unreadable file. It may also occur if a system process locks the file. Therefore, remedial approaches entail unlocking or gaining proper permissions for the file, ensuring its readability, or addressing potential corruption issues. Similar to the 0x80042306 error, these errors disrupt the workflow but can be resolved with systematic troubleshooting.
Summary
The System Restore error 0x80042306 can hinder the creation of new restore points and potentially inconvenience users. Several remedial measures can be put in action to resolve this problem, such as:
Restarting the Volume Shadow Copy Service
Re-registering the VSS components
Running a Disk Cleanup to clear insufficient space
Running a CHKDSK scan to rectify issues with the HDD
Temporarily disabling the security software
Creating a system restore point in Safe Mode
Renaming the system restore file
Through these interventions, users can effectively troubleshoot and resolve the error, ensuring the stable operation of the Windows Operating System.