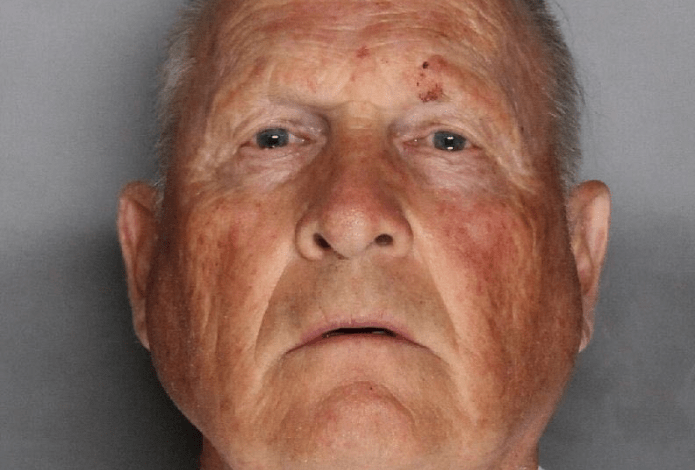 Joseph DeAngelo – a former police officer in California, who went on a killing spree between 1975 and 1986, as well as committing more than 50 rapes during that time, pleaded guilty on Monday to all of his crimes. DeAngelo has several nicknames from headlines at the time, including the East Area Rapist, the Original Night Stalker, and the Golden State Killer. 
Golden State Killer Busted
"The (surviving) victims, in this case, have lived far too long with this trauma... Simply put, they deserve to see the defendant die in prison as a convict, and not simply the accused," Ventura County District Attorney Greg Totten said. 
DeAngelo pleaded guilty to 13 counts of first-degree murder and special circumstances, alongside 13 counts of kidnapping. However, he was not charged for the rapes due to California's statute of limitations. When asked to plea for the murders, he said "Guilty," and when asked to acknowledge all of his other crimes, DeAngelo said "I admit." 
DeAngelo's crimes were not put together easily by investigators, as he never left fingerprints, the then-novel method used to link all the crimes back to the Golden State Killer was DNA analysis, combined with genealogical research. DNA from a crime scene matched one of DeAngelo's relatives, and 17 years later, the man's DNA was gathered from a car door handle and a tissue in his garbage can, which matched the crime scenes' DNA. 
The Sacramento State University Union Ballroom was host to the session, in which the defendant appeared before Superior Court Judge Michael Bowman. Sacramento County Deputy District Attorney Amy Holliday said that DeAngelo agreed to plead guilty to avoid the death penalty.
DeAngelo will most likely be serving 11 consecutive terms of life without parole, with 15 concurrent life sentences and additional time for weapons charges, Holliday said. DeAngelo's sentencing is set for August.