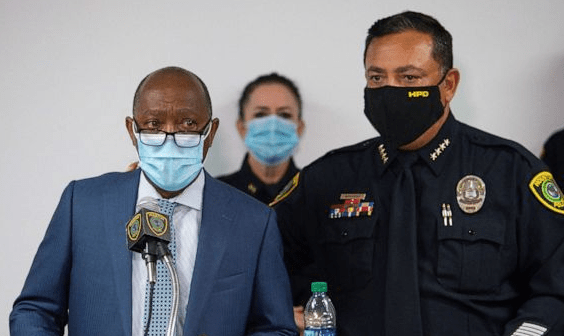 On April 21, Houston police officers responded to a 911 call about a man running through highway traffic around 9 p.m. Nicolas Chavez, 27, was approached by the officers in a parking lot while he was holding a metal object. Houston Police Chief Art Acevedo explained that during a 15-minute encounter, the officers shot Chavez with stun guns and bean bags while trying to "stop him from harming himself."
"Objectionably Unreasonable"
Acevedo said that during the interaction, five police officers fired 24 rounds at Chavez. Three of those shots were "objectionably reasonable," while the final barrage of 21 shots was not, because Chavez "was at his greatest level of incapacitation." The Police Chief also added that before the 21 shots, police officers had shot Chavez more than once, discharging five stun gun cartridges and deploying six bean bags.
During a press briefing, Houston's Mayor Sylvester Turner stated that "Mr. Chavez posed a threat to himself and he too could have lived and could have gotten the help that he desperately needed." The mayor of Houston pointed out that the decision to dismiss the police officers "is not an indictment on HPD."
According to the president of the Houston Police Officers' Union Joe Gamaldi, the four officers were "fired today for a justified shooting," and the decision is "unjust and deplorable."