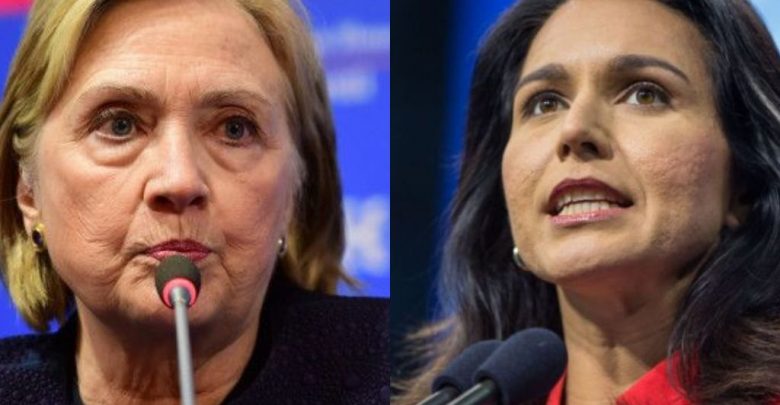 Tulsi Gabbard and Hillary Clinton have been exchanging hits ever since 2016, recently escalating over the upcoming presidential election.
Clinton had previously said that Gabbard is the "favorite of the Russians," a spoiler candidate to help Trump's campaign, something Gabbard refuted and further added that her goal in these elections is "to undo Mrs. Clinton's failed legacy."
"I'm not making any predictions, but I think they've got their eye on somebody who is currently in the Democratic primary and are grooming her to be the third-party candidate," Clinton had said earlier this month on David Plouffe's podcast. It was confirmed that the person she was referring to is indeed Gabbard, however, Clinton wanted to clarify as reported by Market Watch, that she was referring to Republicans, not Russians, when it came to "grooming" for a third-party run.
"Whether Mrs. Clinton's name is on the ballot or not, her foreign policy will be. … [Many of the Democratic candidates] adhere to her doctrine of acting as the world's police, using the tools of war to overthrow governments we don't like, wasting taxpayer dollars, costing American lives, causing suffering and destruction abroad, and undermining America's security," Gabbard wrote in her op-ed, taking shots at Clinton's policies.
The Twitter war between the two has been going on ever since 2016, when Gabbard decided to endorse Sanders over Clinton, but will it come to an end after the 2020 elections are over? Gabbard also made an announcement last week, in which she said she will not be seeking re-election to Congress and instead focusing solely on her presidential candidacy.