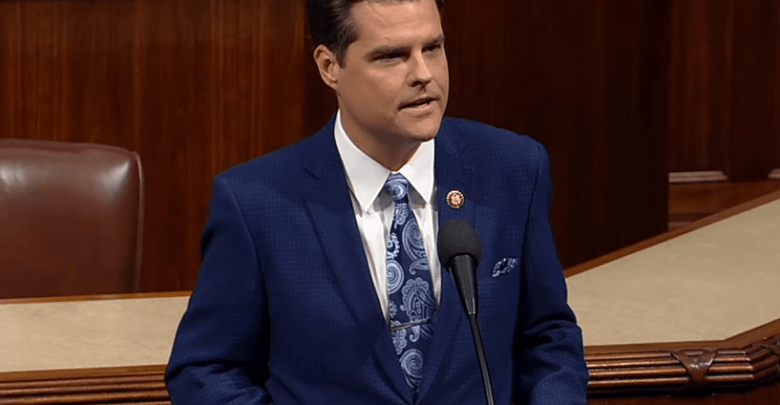 An ethics complaint against House Intelligence Committee Chairman Adam Schiff has been filed, with many accusations and for many reasons, including "unprofessional and divisive behavior," "false statements" and "rules broken."
Rep. Matt Gaetz of Florida announced filing a formal complaint against Schiff on Twitter, citing a few of his reasons being: Distorting @POTUS's call with President Zelensky, Lying to the public about Russian collusion and Blocking Members of Congress from attending impeachment depositions.
Many Republicans have been quite dissatisfied with both Schiff and how he's been handling the impeachment proceedings against Trump. Not only recent events, however, were the reason. Complaints go all the way back to 2017, where Schiff claimed he had "more than circumstantial evidence" of a collusion between Trump and Russia, something that was never confirmed and justified.
In recent events, during House Speaker Pelosi's impeachment inquiry against Trump, Schiff hopped on board and made quite a few mistakes, which also prompted many to call the proceedings themselves "unconstitutional."
Some of Schiff's errors were showing his own "parody" of the July 25 phone call between Presidents Trump and Zelensky, which was called a "wildly-inaccurate and distorted 'retelling' that grossly misrepresent[ed] the content of the call to the American people," by Gaetz.
Schiff has also been blasted by Republicans for his handling of the impeachment – blocking any sort of action from Republicans' side, which prompted a response from Republicans to storm a session last week, forcing Schiff to suspend proceedings.
It was announced, however, by House Speaker Pelosi, that the House will hold a vote on Thursday to formalize and establish the parameters of the impeachment inquiry, something Republicans have been calling out for a long time, previously saying that without such a vote the whole process in the first place was "illegitimate."
While we haven't gotten a reaction from Schiff himself yet on the complaint, one of his spokesmen said in a statement to Fox News that "we don't think anyone takes Mr. Gaetz seriously, especially on the subject of ethics."