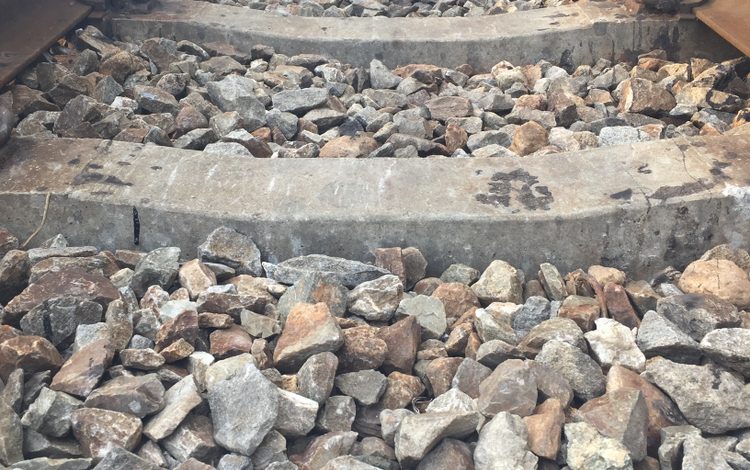 By Gary Goldman:
Trains powered by Artificial Intelligence – smart trains – may transform our supply chain and help cut costs and avoid deadly accidents.
Valued at nearly $500 billion, the rail industry is the nervous system of the economy and keeps the global supply chain moving by transporting goods and materials to factories, businesses, and consumers. While railroads are one of the most efficient and environmentally-friendly modes of transportation available and a vital part of many countries' transportation infrastructure, railway accidents continue to cause loss of life and can result in significant economic damage.
According to the Federal Railroad Administration, there were 8,076 train accidents last year in the US, injuring 4,622 people and killing 753. That's far more Americans killed in train accidents than by headline-grabbing natural disasters.
Just this past summer, an Amtrak train derailed in Missouri after colliding with a dump truck at a railroad crossing. Four people were killed in the wreck with as many as 150 injured.
In Pittsburgh a month earlier, a Norfolk Southern train also struck a dump truck and derailed. Thankfully the freight train's derailment did not result in direct injuries, but it did represent another form of potential damage from rail accidents – environmental damage. Leaking petroleum distillate from the derailment threatened four water treatment facilities downriver, potentially impacting the entire city.
Of course, it's not always collisions that pose a threat to rail safety. Maintenance of the more than 1.3 million kilometers of railroad track globally also presents the industry with challenges and potential dangers.
A tragic Amtrak derailment in rural Montana in 2021 is believed to have been caused by sun kinks, a term for buckles in the track deformed by heat. Three people were killed and over 50 others were injured in the accident.
In addition to injury, loss of life, and environmental damage, rail accidents can also have significant economic impacts. A 2015 Amtrak crash outside of Philadelphia impacted rail services across the Northeast Corridor, a stretch of rail between Washington DC and Boston that serves more than 2,200 trains daily. Every day this rail corridor was closed cost the US economy an estimated $100 million.
What if we could use technology to avoid all of this?
Rail Vision, an Israeli tech startup founded by visionary entrepreneur Shahar Hania, has developed innovative AI and machine learning technologies to help the rail industry overcome these challenges, improving the safety of train operations, preventing collisions, and reducing downtime.
The systems use advanced electro-optic sensors to alert train drivers and railway control centers when a train approaches potential obstacles – like humans, vehicles, animals, or other objects – in real-time and in all weather and lighting conditions.
The distance a train travels between when its brakes are pulled and when it comes to a complete stop is usually so long, by the time a driver spots an obstacle, it could be too late to do anything about it.
For example, the braking distance for a train traveling 100 miles per hour is 800 meters, or about a half-mile, according to Hania. Rail Vision systems can detect objects on and along tracks from up to two kilometers, or 1.25 miles, away.
Rail Vision's game-changing technology sends both visual and acoustic alerts of potential obstacles in real time, giving drivers over 20 extra seconds to respond and make braking decisions. The systems can also be integrated with a train's infrastructure to automatically apply brakes when an obstacle is detected, even without a driver's cue.
A member of NVIDIA Inception – a program designed to nurture cutting-edge startups – and an NVIDIA Metropolis partner, Rail Vision has formed key relationships with industry leaders, such as Knorr-Bremse, the global market leader for braking systems and other rail vehicle systems.
Knorr-Bremse and Rail Vision first launched their partnership in 2019, with Knorr-Bremse acquiring an initial stake in Rail Vision. Knorr-Bremse increased its investment in the company in October 2020, and now owns roughly 33% of Rail Vision.
"Rail Vision's technology has the potential to usher in a new era in rail safety and provides a great compliment to our extensive global network of customers," said Dr. Maximilian Eichhorn, Vice President and Global Head, Digital Products and Services of Knorr-Bremse, on a recent visit to Rail Vision's headquarters in Israel.
Rail Vision is also working with mining giant Rio Tinto Iron Ore on its AutoHaul® project, which is at the forefront of the future of autonomous train operations.
The AutoHaul project's 2.4-kilometer-long trains are monitored remotely from an operations center in Perth, Australia, and travel across a vast network of 1,700 kilometers of track, delivering iron ore from 16 mines to ports in Dampier and Cape Lambert. These trains have now safely traveled more than 4.5 million kilometers autonomously since they were first deployed in 2018.
Under the AutoHaul® program, Rio Tinto is seeking to add a forward-looking capability to its autonomous trains to detect obstacles on and along the tracks. During the test phase of the Rail Vision Main Line system pilot, Rio Tinto tested a variety of different types of obstacles at various ranges. After successfully completing initial testing, Rio Tinto has extended the proof-of-concept pilot program to evaluate additional potential use cases.
"Through advanced, long-range artificial intelligence detection systems, our technology provides unparalleled obstacle identification on and near tracks, making it a key enabling technology for autonomous trains and an ideal solution for the world's first AutoHaul project," said Hania. "The success of this pilot project has the potential to rapidly accelerate the rollout and adoption of our technology across the rail industry."
In addition to preventing accidents, Rail Vision systems help save operational time and costs spent on railway maintenance – which can be as high as $50 billion annually, according to Hania.
Rail Vision's AI solutions can monitor tracks, preventing potential workflow slow-downs, or quickly alert operators when they do occur – providing time to find alternate routes or plans of action when every second counts.
With its recent Nasdaq IPO, Rail Vision now has the capital to accelerate the commercial rollout of its game-changing technology solutions. Importantly, the company's IPO also provides investors an opportunity to hop aboard for the journey as Rail Vision potentially transforms the future of the rail industry, ushering in a new era of safety and efficiency.
Gary S. Goldman is the nationally recognized host of "Business, Politics, & Lifestyles" a weekly talk show airing on WPRO in Providence RI. Learn more at garyonbpl.com.