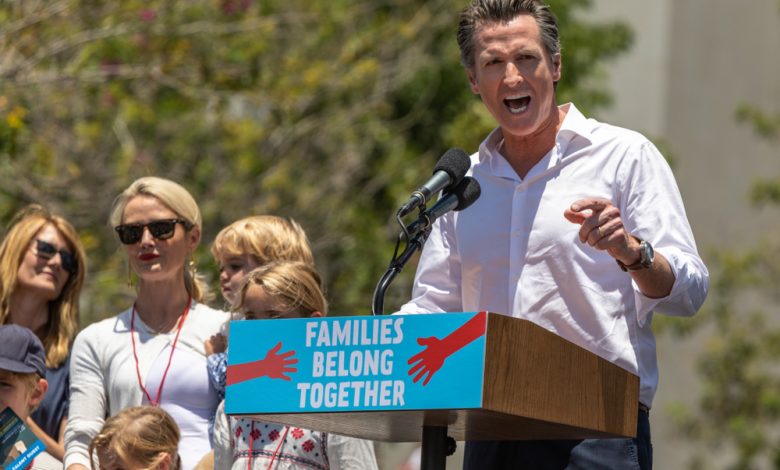 The recall campaign of Gov. Gavin Newsom has gained momentum thanks to some donors offering tens of thousands of dollars. 
The main capital came from Sequoia Capital's Douglas Leone and his wife who contributed nearly $100,000, and Prov 3:9 LLC adding $500,000 to the final input. 
Residents of California have tried to recall their governors 55 times since 1911, however, the only successful attempt so far was in 2003 when Gov. Gray Davis lost his election to Arnold Schwarzenegger. 
Nowadays, Rescue California group has initiated petitions that urge Gov. Newsom's recall campaign due to his strict lockdown orders. 
To recall the governor, the group has to collect at least 1,495,709 valid signatures, however, until now, they have collected only 800,000. 
The manager of Prov 3:9 Thomas Liu told Politico that they are confident "in terms of the direction the state needs to go, and we felt that this effort was worthy of our contribution." 
The attempt for recalling Gov. Newsom was initiated on June 10, and last month, the signature deadline was extended to March 17, 2021, due to COVID-19 obstacles. 
Earlier in December, the campaign manager and finance director of Rescue California 2021 Anne Dunsmore told Fox News that the attempt was a "citizen tide" against the mistakes Gov. Newsom had made during the coronavirus pandemic. 
Newsom was also criticized by the co-chair of the Republican National Lawyers Association Harmeet Dhillon, who said that the governor's hypocrisy had caused a general discontent in California.