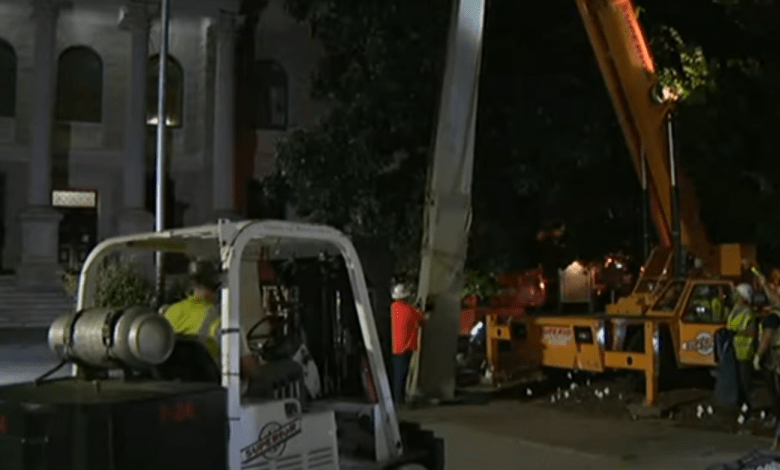 Decatur, Georgia, saw hundreds gather to watch the removal of a 112-year-old stone obelisk, erected by the United Daughters of the Confederacy. The monument was one of many confederate monuments in the United States targeted by protesters amid racial injustice and police brutality, which began with the death of George Floyd on May 25 at the hands of Minneapolis police.
Confederate Obelisk Removed
Many called and chanted for the workers removing the Confederate statue with a crane to "Just drop it!" The obelisk is one of many Confederate statues who have been removed in the United States as a result of the ongoing demonstrations. 
Elsewhere in Atlanta, police have taken matters in their own hands in order to protest the murder charges against former officer Garrett Rolfe, who shot Rayshard Brooks in the back after a scuffle with the man, which reignited protests in the city. 
Atlanta officers barraged the department with sick calls from starting Wednesday and continuing Thursday night, in a protest against the felony murder and other charges that prosecutors brought against Rolfe. Interim Chief Rodney Bryant said that despite the sick calls, the force has enough staff active to protect the city.