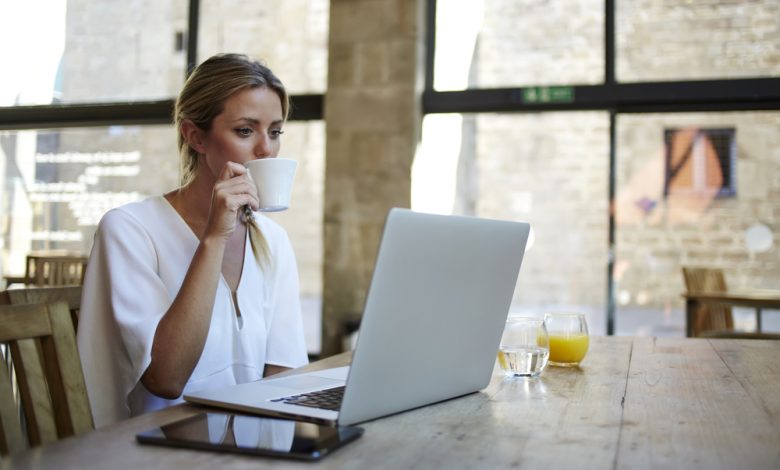 With nations around the world shutting down to deal with the spread of coronavirus, millions of people are facing the reality of losing their jobs. Most people have already applied for unemployment benefits to help them get through the next few months. 
The problem is that unemployment isn't the easiest thing in the world to get, and it might not give you the money you need. It can be challenging to find a job at the best of times, but it's become near impossible during the lockdown. That's where becoming a remote worker comes into play. 
Many people are turning to remote work and working from home as viable alternatives. Some people have even switched over entirely to being remote workers and don't plan to go back to the office when all this is said and done. With that in mind, here are some of the best remote IT jobs you can apply for right now – no matter your experience or skill level. 
Virtual Assistant 
It's not just individuals that are having trouble making the switch to remote work. Many companies are dealing with the challenges that come from making the change. If you have a keen eye for details, are well-organized, and are punctual (basically all the elements that make up an assistant or manager), then you could apply to become a virtual assistant. Take charge of scheduling and running video conferences through Zoom and other apps, create budgets, and do some research for your employer at home. Websites like Udemy have plenty of virtual assistant jobs available. 
Data Entry 
Data entry is an excellent choice for people who know their way around a keyboard and can keep up with a lot of information. Remote data entry jobs cover all manner of industries, including education, manufacturing, and medicine. All you need to work with remote data entry is a stable internet connection and a computer. The downside of remote data entry is that there are many scammers out there. Look for work through reliable recruitment sites such as Indeed and ZipRecruiter, and don't be afraid to do a little research into a client to ensure the job really exists. 
Writing 
Not all freelancers are writers, but just about every freelancer is a writer. Writing is among the most accessible jobs you can do remotely at home. Whether you work on content marketing or creative writing, there are plenty of writing gigs you can do from the comfort of your own home. If you have created content for websites in the past and have experience with copywriting or have experience running social media and creating SEO content, then services such as Fiverr, Contently, and Upwork are for you. If you're new to the scene, check out places like Speedlancer and WritersWork. These sites pay a bit less than others but are an excellent way to gain experience and build a portfolio ready for when you move on to the next level. 
Translation and Transcription 
Remote translation and transcription services are something everyone needs, from businesses to journalists to governments and hospitals. Transcription work requires you to have an internet connection and a fast typing speed. Transcribers need a typing speed of at least 90-100 words per minute. Translators should be skilled in more than one language, of course. Websites such as Scribie connect transcribers with professionals, while Translate, Translation Direct, and Gengo are there for translators. 
Tutoring 
People are always looking to learn things, no matter what the current situation of the world is. If you have any experience teaching English as a Second Language, then you'll have no problem finding work on sites like GoGoKid, Magic Ears, and VIPKIDS. How much experience and what qualifications you need depends on the site, but you'll usually have the chance to apply within the week. 
There are plenty of tutoring chances outside of teaching English too. Many tutoring companies are on the hunt for tutors who can teach modern language, math, science, art, music, and more. Check out sites like Wyzant, Skooli, TeacherOn, and TakeLessons to get started. 
Remote Sales and Marketing 
There are indeed a sad number of scams out there in the remote marketing and sales world, but there's also a lot of good jobs out there. Many of these jobs take nothing more than being well-organized, being personable, and being able to think fast during phone calls. Check Indeed and FlexJobs to find remote sales and marketing obs from business management, to selling apparel, to employee safety and boutiques. 
If you have some experience in the industry already, then you can just go directly to the source. Visit a company website and see if there are any positions available that you could apply for. This job is a great way to do something to tackle the pandemic, too, as you can join a service like Indiesource. Indiesource primarily helps fashion labels find materials and produce clothes and recently made the switch to focus on making masks.