How-to Guides
Getting Started with Apple Pay Later: An Overview and Guide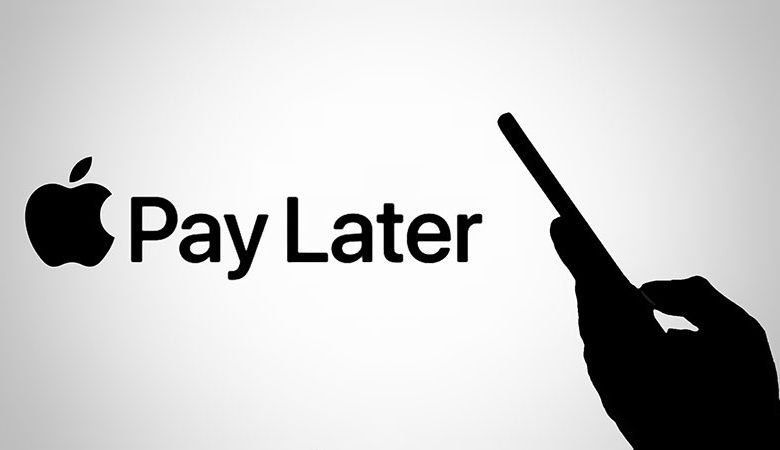 Apple Pay Later is a service introduced by Apple to compete in the "buy now, pay later" market. This service allows you to break down a large purchase into four smaller, more manageable payments. It's designed to offer a more flexible way to pay for purchases, providing users with the option to spread the cost of their shopping over a period of time.
Description of the Service
As its name suggests, Apple Pay Later enables users to buy products instantly but pay for them later in installments. It can be used in any store, app, or website that supports Apple Pay, providing consumers with a wide range of options. The advantage of this payment schema is that you pay the same amount as if you purchase the item in one go. No hidden charges or costs make the process transparent and straightforward.
Apple Pay Later can compete against popular "buy now, pay later" services such as Affirm, Klarna, and Afterpay. While these services also provide the ability to pay for purchases over time, a significant distinction of Apple's service is that it charges no interest on the split payments. This starkly contrasts many similar services that often charge interest or fees for the convenience of delayed payments.
Payment Expectations and Schedule
Payments made using Apple Pay Later are expected every two weeks. This matches the most common paycheck schedule in the United States, allowing consumers to plan their expenses accordingly. As the total payable amount is the same as the initial purchase price, customers can easily calculate what they'll pay and when, making the process transparent, predictable, and easier to manage.
Availability
Currently, the availability of Apple Pay Later service is limited. Being in its prerelease stage, only select customers who have been invited can access this feature. There have also been some challenges and delays in launching the feature to the general public.
Apple Pay Later was expected to be made available as a new feature in iOS 16, having had a public beta launch in the previous summer. However, reports suggest that its launch has been delayed until 2023 due to technical engineering challenges. This has left users and potential users anticipating its full launch in spring 2023 as part of an iOS 16.4 update. Currently, the service can only be used by those invited to use prerelease versions.
Software Update Requirements
Apart from being invited to the prerelease version, one must meet specific software update requirements to use the Apple Pay Later service. After updating to iOS 16.4 or installing the iOS 17 beta, you can access Apple Pay Later. However, the update alone does not guarantee the feature will be enabled for your device.
Assuming your device meets the software update requirements and potential invitation criteria, to check if the feature is enabled, you must begin the Apple Pay process and see if Pay Later is an option. Users can confirm if their devices can access the Apple Pay Later service.
Setting Up and Using Apple Pay Later
Setting up Apple Pay Later requires some confirmation processes to enhance security and proof of identity. Following confirmation, using the service is a straightforward procedure involving selecting payment options and security verification.
Choosing Apple Pay During Checkout. You must select Apple Pay as your payment option when you are at the checkout point, either online or in an app. Upon selection, an Apple Pay panel will display, where you need to switch to the 'Pay Later' tab as your payment method for the purchase to be processed later.
Detailed Steps to Confirm Personal Information. For first-time users, the setup requires some personal information confirmation. You will be asked to provide and confirm your name, date of birth, phone number, and address. This ensures your identity credence and builds trust in your financial credibility. Significantly, this process does not affect your credit score.
The Application Confirmation Process. After providing and reviewing your personal information, the next step is to tap 'Agree & Apply,' which will begin confirming your application. At this stage, the system uses your submitted information to access your spending history at Apple. According to a report by Bloomberg, it checks if you've previously applied for an Apple Card.
Payment Schedule and Method Selection. Once you reach the payment phase, you can pay in full or select the 'Pay Later' option. If you opt for Apple Pay Later, the system will disclose how much is due today and what your payment will be every two weeks, thus making future payment schedules and amounts transparent.
Face ID or Touch ID Used for Payment Confirmation
The Apple Pay process prompts users to authenticate their identity on their Apple device through Touch ID or Face ID. These options provide an extra layer of security, ensuring that only the device owner can complete the transaction in the fast, easy, and secure way that Apple Pay is known for.
Limitations and Inquiries about Apple's Intentions
While Apple Pay Later promises to improve the shopping experience, it has limitations. In addition, this payment option has raised questions about Apple's more extensive business strategies and intentions.
Restriction to One-Time Purchases
Apple Pay Later is limited to one-time purchases alone. The transaction will not be approved if you attempt to utilize it for recurring charges, like for bills. You will receive a notification informing you that the payment did not go through. This restricts the convenience of using Apple Pay Later to one-time purchases only and may limit its appeal to specific users.
Speculations
Questions have arisen regarding Apple's intentions to introduce a buy now, pay later feature that makes no profit from interest. Given that it appears to be a seemingly philanthropic feature, some speculation suggests it may be a strategic move designed to encourage users towards other Apple products and services.
The Potential Link to Encouraging Apple Card and Other Apple Services Applications
One theory proposes that the Apple Pay Later feature might serve as a stepping stone to get people accustomed to using credit for purchases, ultimately encouraging them to apply for the Apple Card or subscribe to other Apple services. Furthermore, this feature undeniably expands the capabilities of the Apple Wallet, potentially giving Apple a competitive edge and increasing the Wallet's appeal to customers.