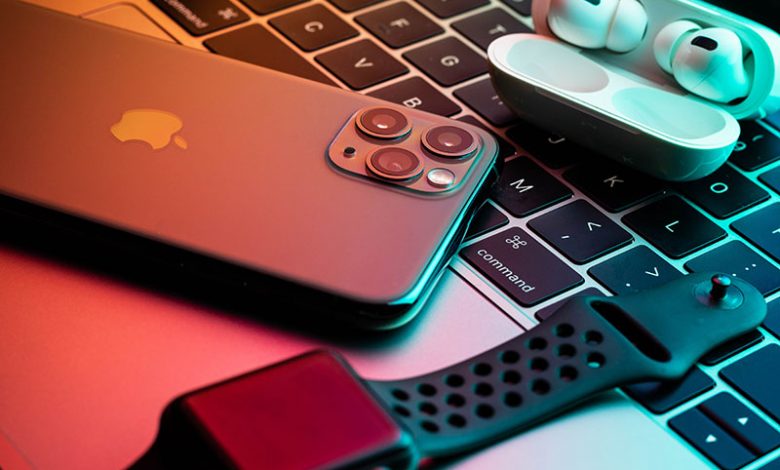 Regardless of the model, your AirPods have external controls to manage your audio content and answer calls. The controls come in sensors or taps, depending on the model. Understanding these controls empowers you to get the most out of your device.
Understanding the External Controls
AirPods 1 or 2
AirPods 1 and 2 offer a simple but efficient control system centered around the earbuds' stem. They detect taps at the top of the stem for both left and right earbuds. You can set these taps to play or pause audio content, play the next track, activate Siri, and more. For instance, a double tap can even answer an incoming call for you.
AirPods 3
AirPods 3 model has an upgraded control system compared to its predecessors. In addition to the tap control, this version also houses a force sensor. This resides in a slight indentation on the stem, with the actual controls depending on the number of sensor presses. You can press once to play, pause, or answer a call; double press to skip to the next track; triple press to go back a track; and press and hold to summon Siri.
AirPods Pro 1 or 2
Like the AirPods 3, AirPods Pro 1 and 2 feature a sensor in the stem of the earbuds, activating the same controls. However, they offer increased customization through additional control options. One allows you to switch between Noise Cancellation and Transparency modes or activate Siri when you press and hold the stem.
Changing Settings on the AirPods
With your Apple account, you can personalize the controls for your AirPods, making it work exactly the way you want. All you need to do is visit Apple's support site, navigate to the Change settings section for your AirPods model, and follow the instructions to adjust the settings to your preference.
Adjusting the Volume on AirPods Pro 2
With the advanced model of AirPods Pro 2, volume control has never been more straightforward or intuitive. You can now adjust the volume by simply giving a light swipe up or down on the stem of the earbuds. This is exclusive to the AirPods Pro 2 and is just one of the many ways Apple has redefined user-friendliness and functionality.
If you have further questions about AirPods control systems, Apple provides comprehensive guides and support on its website.
Finding Lost AirPods
Often, misplacing small items like AirPods can be a frustrating experience. However, with each version of AirPods, Apple provides built-in tools to alleviate this problem, making finding your misplaced AirPods a breeze.
Utilizing the Find My App Built by Apple
All versions of the AirPods support the Find My app. Apple designed this utility app to help you locate your lost AirPods. To use it, open the app on your iPhone, navigate to the Devices tab, and select your AirPods from the list.
Locating missing AirPods on a map
With the Find My app, you can pinpoint the location of your missing AirPods. Once you've selected your AirPods in the app, indicate which AirPod (left or right) you are looking for. The app will then depict the location of the missing earbud on a map, making it easy for you to locate it.
Making AirPods Play a Sound to Locate Them
Once you are within close range of your misplaced AirPods, you can get them to play a sound to help you find them. In the Find My app, with your AirPods selected under the Devices tab, tap on Play Sound. This feature can be a lifesaver if you forget where you placed your AirPods.
Tracking the AirPods Pro 2  Case
Notably, with the AirPods Pro 2 model, you can finally locate the case itself. This is the only model where you can track the case's location and even have it play a sound. For the owners of other models, consider attaching an Apple AirTag or a similar tracking tag to your case for accessible locations in the future.
Apple offers more tips and guides on its support page if you need further assistance finding your lost AirPods.
Extending Battery Lifespan
Depending on your usage, a single charge of your AirPods may not last through an entire workday. However, Apple offers an intuitive way to notably extend your listening time, improving the sustainability of your device's battery life.
Using one AirPod at a Time
While it may not be an ideal arrangement for every scenario, using one AirPod at a time can double your audio playback time. This practical trick allows you to continually use one AirPod while the other charges inside the case, thereby extending the lifespan of your battery. While using one AirPod, your iPhone or Mac won't be affected or require additional adjustments, maintaining your audio content's continuous and seamless delivery. This way, you can enjoy 10 to 12 hours of listening from your AirPods.
This one-AirPod strategy does not require setting modifications on your iPhone or Mac. The devices are smart enough to recognize and adapt to the configuration. The transition from using both AirPods to one is smooth, allowing you to maintain your listening experience without interruptions. If one AirPod's battery runs low, you can swap it with the charged one in the case and continue your listening journey.
Understanding Applicable Models
As Apple continues to expand its line of wireless earbuds, understanding which models can utilize which tips can become a bit of a challenge. However, some tricks are universally applicable across the different AirPods and the AirPods Pro versions.
Most of the tips and tricks discussed above, including controlling your AirPods, finding lost AirPods, and extending battery life, apply to all versions of AirPods, including the first and second generation of AirPods and the AirPods Pro. Thus, regardless of the AirPods model you possess, you can use these tricks to enhance your user experience and maximize the functionality of your device.
Excluding the AirPods Max Model
It's important to note that not all AirPods are built the same. The over-the-ear AirPods Max are pretty different in their features and functionalities. Therefore, the tricks shared in this discussion do not apply to the AirPods Max model. Due to their unique construction and features, owners of the AirPods Max may need to seek model-specific tips to optimize their use.
AirPods vs. AirPods Pro
The AirPods and AirPods Pro are technologically advanced devices packed with numerous features that may not be immediately apparent to the user. Apple provides detailed explanations and guides to better comprehend and use these features, including dedicated roundups for AirPods 3 and AirPods Pro.
You can get the most from your AirPods by understanding the applicable models and features, elevating your audio experience to new heights.