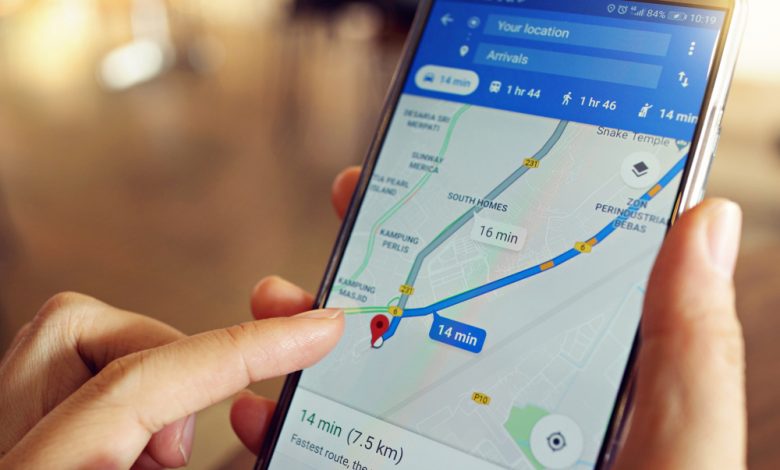 Google Maps is used daily by people around the world – covering over a billion kilometers of terrain in over 200 countries. One of the standout features of Google Maps is how accurately it can predict the ETA (estimate time of arrival) of a journey. The ETA is accurate in over 97% of trips. As impressive as that is, Google wants to make it even more accurate. That's why Google recently integrated DeepMind AI technology for machine learning into Google Maps to make the estimated times even more accurate than before. 
Implementing the DeepMind AI with Google Maps
DeepMind is an Alphabet AI research lab, and it will change how Google Maps works. Google Maps used to use historical data about traffic jams and current traffic conditions to gauge traffic and come up with a reasonable ETA. The partnership with DeepMind will allow Google Maps to predict upcoming traffic patterns based on factors such as the time of year, speed limit, road quality, closures, and accidents. 
This machine learning approach has afforded Google Maps up to 50% more accuracy with ETAs in areas such as Berlin, Sydney, Sao Paolo, Washington, DC, and Tokyo. Google can now alert users about traffic jams before they happen. 
One thing COVID-19 showed the world was how unprecedented events alter traffic patterns and defy prediction models. Google saw global traffic drop by about half when countries went into lockdown. The sudden drop in traffic required Google Maps to be able to adjust faster. One way Maps improved accuracy was to focus on the previous two to four weeks of traffic data instead of older data. 
Google says that predicting traffic and coming up with the best routes for a journey is a complex process and that it will continue to look for ways to get people out of gridlock by showing them the best, safest, and most efficient routes. Google Maps also recently added spoken walking information, crowd predictions, and AR walking directions.