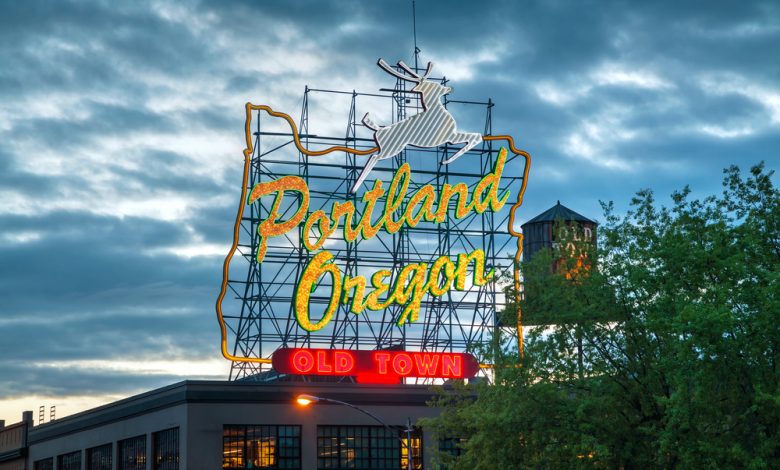 A huge crowd gathered in a small town near Portland for a pro-President Donald Trump vehicle rally on Monday. The gathering happened only a week after a member of a far-right group was shot and killed in the city.
Pro-Trumper's Gather in Aftermath of Aaron Danielson Murder
A procession of Trump supporters gathered around 12pm PCT at Clackamas Community College in Oregon. Despite stating that they would drive toward Salem, most of the rally organizers left the caravan before that.
On Monday afternoon, the right-wing crowd confronted a smaller group of Black Lives Matters counter-demonstrators, firing paint-gun pellets at them. The Black Lives Matter group scattered shortly after local police arrived at the scene.
Rally organizers said they did not plan to enter Multnomah County, where Portland is located. On Aug. 29th, a supporter of the right-wing group Patriot Prayer, Aaron "Jay" Danielson, was killed in Portland after a pro-Trump caravan went through the city center.
The suspected killer of Danielson, Michael Forest Reinoehl, who was an Antifa supporter, was shot by the police on Thursday. Demonstrations in Portland started after the killing of George Floyd in Minneapolis in May and have continued for more than 100 days.
The police reported that fire outside a police precinct on Portland's north side led to 15 arrests during protests from Sunday night till Monday morning. The protest against police brutality began on Sunday night and centered around the North Precinct Community Policing Center.
Demonstrators were warned against entering the precinct property, however, it did not stop the demonstrators. Instead, the crowd began chanting, "burn it down," and some protesters lit a mattress on fire which resulted in their arrests. Arrested protesters were charged with interfering with an officer, resisting arrest, reckless burning, and possession of a destructive device.