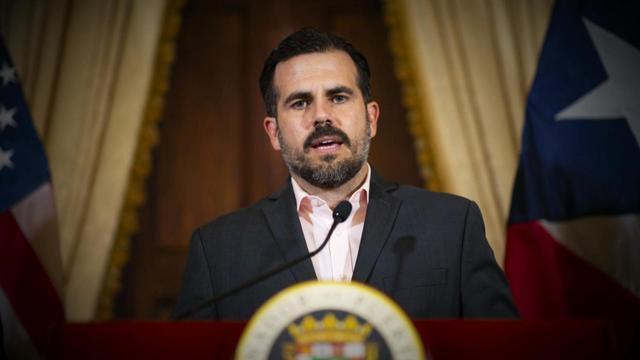 The Governor of Puerto Rico announced this past Wednesday via a video message that he is to resign from his post effective August 2nd. Governor Ricardo Roselló was under pressure from both the government and people of Puerto Rico to resign following the leak of text messages in which he denigrated his political opponents and the victims of the Hurricane Maria. 
His refusal to resign triggered mass protests that lasted for 13 days, as well as causing political upheaval. Roselló lost support from just about everyone in the ruling party, with over a dozen members of his own administration stepping down – including the Chief of Staff, who resigned on Tuesday. 
Leader of the Puerto Rico House of Representatives, Carlos J. Méndez Núñez, said on Wednesday afternoon that an impeachment inquiry conducted by three attorneys showed there was sufficient evidence to remove Rosseló from his position. Méndez said the impeachment process would begin if the Governor continued to refuse to resign, essentially throwing him out by force. 
Roslló will be succeeded by Justice Secretary Wanda Vásquez Garced, who has also faced much criticism from the people of Puerto Rico. Usually, the Governor would be replaced by the Secretary of State in these cases, but Rosselló had yet to name a new secretary after his previous one resigned. 
Vázquez, a former district attorney for Puerto Rico, has been criticized for failing to prosecute members of her own party. She once went against the Senate leader Thomas Rivera Schatz when two contractors and a staffer were indicted over an alleged fraud scheme. 
It's expected that Vázquez will be sworn into office and complete what is left of Rosellós term, which was due to end in 2020. New elections will then be held at that point. 
The leaked messages – sent through messaging app Telegram – show Roselló and 11 of his aides using homophobic and sexist language against female politicians, journalists, and famous Puerto Rican singer Ricky Martin. The group also made fun of victims of Hurricane Maria, infuriating the residents of Puerto Rico. 
Rosselló begged and pleaded for forgiveness while insisting that he remain in power to finish what he had started. He promised that he wouldn't run for re-election and he resigned as the head of his New Progressive Party. What he considered to be concessions only made things worse, leading to mass protests when Puerto Ricans of all classes, ages, and ideologies marched on the streets in the largest protest in Puerto Rican history. 
With the protests causing havoc and pressure mounting from all sides, it was only a matter of time before Rosselló gave in and resigned from his position. As the news of his departure came in, the group of protestors outside of the Governor's Mansion, which became the hub of the protests, swelled. As mobile alerts came in of the resignation, demonstrators celebrated long into the night. 
Congressman Raul Grijalva (D-Ariz.), who chairs the House Natural Resources Committee that oversees U.S. territories, said the resignation was "long overdue.
"The people of Puerto Rico have shown the world what can happen when a united public demands justice and accountability with a clear voice," he said in a statement. "Now they must choose what comes next, and Congress must listen."