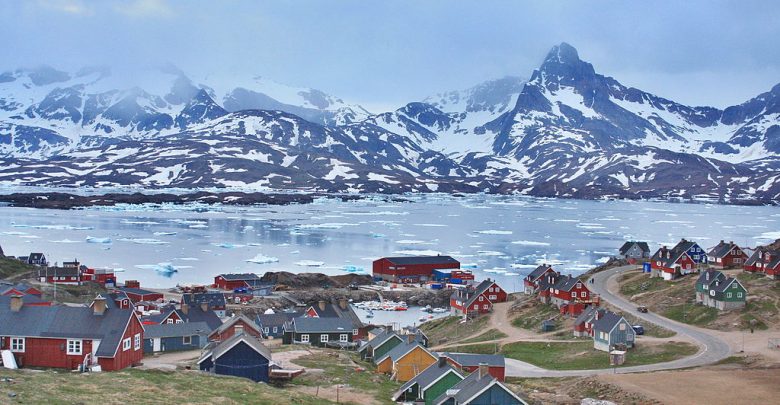 It seems like the United States – or at least President Donald Trump – is in something of a feud with Denmark over Greenland. What began with a declaration by President Trump to buy Greenland – an autonomous island under Denmark – has turned into memes, canceled trips, and a full-blown spat. So, how did everything get started?
Everything started a week or so ago when the Wall Street Journal reported that there had been an internal discussion at the White House about buying the island nation from Denmark. After the report came out, Trump publicly acknowledged it and said that he considered the idea of purchasing Greenland to be "Strategically interesting." 
Trump told reporters that it was just an idea that they were discussing. "Denmark essentially owns it," he said. "'We're good allies with Denmark. We protected Denmark like we protect large portions of the world, so the concept came up." 
Danish officials were taken back by the idea and considered it to be "absurd." Bloomberg reported that Danish Prime Minister Mette Frederiksen said that Greenland 'isn't for sale. Frederiksen also clarified that Greenland was its own state, saying "by the way, Greenland is not Danish. Greenland is Greenlandic." 
Former Prime Minister Lars Lokke Rasmussen put things directly, saying in a tweet that the whole thing "must be an April 'Fool's joke." 
President Trump didn't take the rejection too well and considered the response to be personally insulting. 
Things did get a little more light-hearted when President Trump shared a meme on Twitter saying that he 'wouldn't build a new Trump Tower in the country. The meme made the social media rounds, including being shared by his son Eric Trump. 
Everything culminated recently when Donald Trump announced that he had scrapped plans to meet with the Danish Prime Minister during his upcoming trip to Europe. 
Denmark is a very special country with incredible people, but based on Prime Minister Mette Frederiksen's comments, that she would have no interest in discussing the purchase of Greenland, I will be postponing our meeting scheduled in two weeks for another time....

— Donald J. Trump (@realDonaldTrump) August 20, 2019
White House officials later clarified that the entire Denmark trip would be canceled. Trump was to visit the country on September 2nd, after being invited by Danish Queen Margrethe II. The Danish government was preparing for the trip, but Trump seemed apprehensive about the whole affair even before Tuesday's announcement. 
"I'm thinking about going there," Trump told reporters on Sunday. "I'm not necessarily definitely going there, but I may be going. We're going to Poland and then we may be going to Denmark — not for this reason at all."