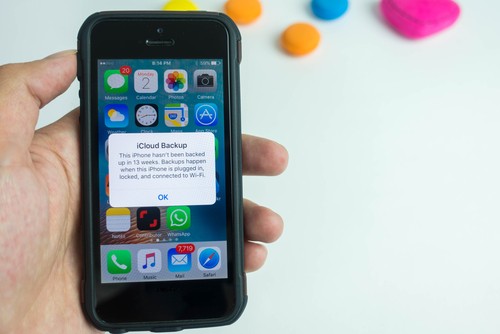 You keep a lot of important things on your phone, including photos and videos and important files. If you want to preserve those, then your best bet is to back the data up to your computer or the cloud. Unfortunately, that can be a little difficult with an iPhone. It's not like other devices where you can just plug them into your computer and copy the files over. Here's how to backup an iPhone (and other iDevices). 
How to Backup Your iPhone to iCloud 
iCloud is one of your best bets when it comes to backing up an iPhone. For a start, it keeps the data safe and secure in the cloud rather than on your computer. It doesn't take up space on your hard drive, and your files can be accessed anywhere you have an internet connection. You can even set up automatic and save yourself the hassle of manually uploading files. 
The downside is that you have a limited amount of free storage. You'll need to pay to unlock extra space. In any event, here are the steps involved:
Open the "Settings" app on your phone
Tap on the username entry
Find the "iCloud" option and choose "iCloud Backup"
Tap on "Back up Now" to begin a manual backup
How to Backup Your iPhone to iTunes 
Backing up your data through iTunes is similar to using iCloud. It records a "snapshot" of your phone that you can then use to restore it to the point it was before. The only real difference between the two options is that iTunes stores a copy of your device to your computer instead of storing it online. There's no need to worry about paying for extra online space, but it does mean that you aren't able to access the backup remotely from other computers. Here are the steps to backup iPhone to iTunes:
Open up iTunes 

Connect the iPhone in question 

Click the device icon in iTunes 

Choose "Back Up Now" under the Backups options 
Conclusion 
It's super easy to back up and restore your iPhone using iCloud and iTunes. If you're looking for other options to get the job done, then there are several third-party solutions out there. Not all of them are created equal though, so do a bit of research into them before choosing one.