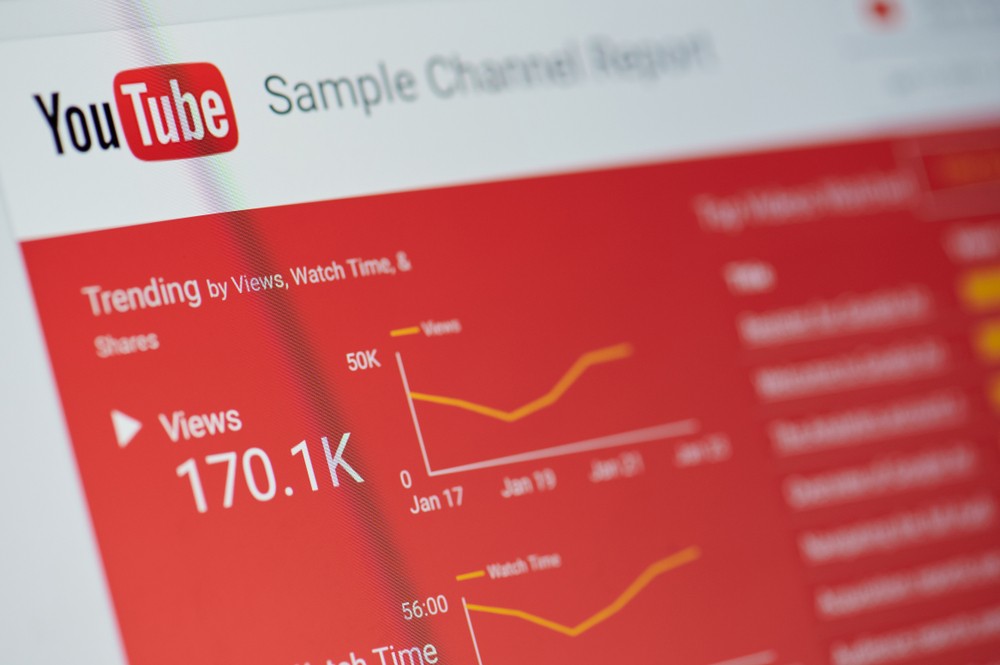 YouTube is huge, and it isn't going away anytime soon. Over 300 hours of video are uploaded to YouTube each minute. Many people see YouTube as a way to express themselves creatively or make money, but most of them aren't sure where to even begin. How can you make yourself stand out on a platform with nearly two billion active users a month? Here's how to become a successful YouTuber in 5 simple steps. 
Start With a Goal 
You can't succeed at something if you don't define what success means to you. Not having a goal in mind is the number one mistake content creators make. This leads to a lack of consistency and direction and will inevitably lead to failure. 
What do you want? Do you want more subscribers? Do you want more viewers? Do you want to turn YouTube into a full-time job? With this goal in mind, you can start to put together a plan of action to make your dreams a reality. 
Choose a Niche 
YouTube content creators tackle everything from comedy to tech to lifestyle to horror. Some are able to talk about all kinds of subjects, but this makes it much more difficult to find the right audience for yourself. That's why you should start your channel with a niche in mind. 
Choose a topic that fascinates you, and you know you can get a lot of content out of it. If you're planning on venturing into new territory, then do the research ahead of time and understand what you're getting into. Having a niche also gives you a clear direction and a foundation to grow on. 
Get the Right Equipment and Make Quality Content 
There's plenty for beginners to do and learn before they can even make their first video. At the very least, you want a suitable camera. The good news is that technology has reached the point that smartphone cameras and built-in computer cameras are considered good enough. 
You should also consider investing in a few other pieces of equipment, such as a good quality microphone or some editing software. These can help you to create high-quality content, and people always respect good production values. 
Consistency is Key 
Consistency is super important to YouTube. It's not enough to upload one video here and there. You need to keep momentum on your side by regularly uploading videos. There's no need to upload every day, but you should have some kind of schedule and stick to it. 
Make sure your audience knows when to expect content from you. If you know you won't be around to post something on the day, then put a video together ahead of time and upload it. You can choose when to make it public to the viewers so you can upload a video ahead of schedule whenever you want. 
Use SEO When Available 
Even with videos on YouTube, there's no escaping the importance of SEO. Search Engine Optimization makes it easier for people to find and watch your videos. YouTube, in its own way, is basically a search engine that indexes videos.
Be sure to title your videos appropriately and use the right tags and meta descriptions too. Having your videos show up in search results is key to getting views for them. People can't watch your videos if they can't find them. 
Summary
The key to being successful on YouTube is to choose a goal, choose a niche, and be consistent with your content. It might take some time, but you'll definitely build up an audience this way. Even if you're doing something, someone else is you can still apply your voice and reach a unique audience that is interested in not just what you have to say, but how you say it.