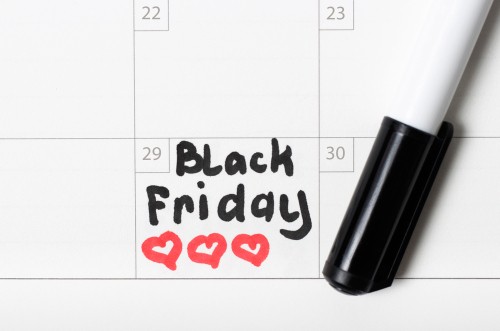 If you're looking for a great deal on something, then it's a safe bet that you can get one around Black Friday. Around 60% of shoppers believe that Black Friday is one of the best days to get a good deal.
It's not just shoppers that see the appeal of Black Friday either. Stores are starting to understand what the day offers. Black Friday has gone from being a single day (the day after Thanksgiving) to being almost a full shopping season. Deals can start from the week of Black Friday, if not even earlier. They also last a few days longer as well, with the idea of Cyber Monday (the Monday after Thanksgiving) being seen as a separate shopping day where consumers can find great online deals.
With all that said, no doubt you're looking to know how to get the best Black Friday deals 2020. Well, the tips below can certainly help you do just that!
1. Shop Ahead of Time 
You should know the average price of what you want to buy. That way, you'll know when you're looking at a really good deal. You should start looking through Black Friday deals as early as you can. That way, you can get ahead of the curve and find the very best deals. 
2. Compare Prices 
As well as checking prices, take a minute to compare them too. Tools such as Google Shopping can compare the current prices for different items across the internet. Maybe there's a website you hadn't thought to check – or even knew existed – that's offering the item at an even cheaper rate. 
3. Shop In-Store and Online 
It helps to check both the physical store and the website of an outlet to compare prices. While more people are shopping online over Black Friday, most people (81%) shop both online and offline. Only around 12% of shoppers are exclusively online. While it is more hectic to shop in person, some stores have in-store only discounts you'll miss out on if you don't pay them a visit. 
4. Know What You Want 
You want to come out of Black Friday with a good deal – and without spending money on stuff you don't want. It's difficult to resist the temptation of a fantastic deal. That's why you should always plan ahead, so you know what you want and can avoid making an impulse buy. 
5.  Set a Budget 
You don't want to come out of the holidays with a huge bill you need to pay. It's the worst Christmas present you could give yourself. Set a budget and avoid going crazy with the deals. 
Good luck grabbing a bargain!