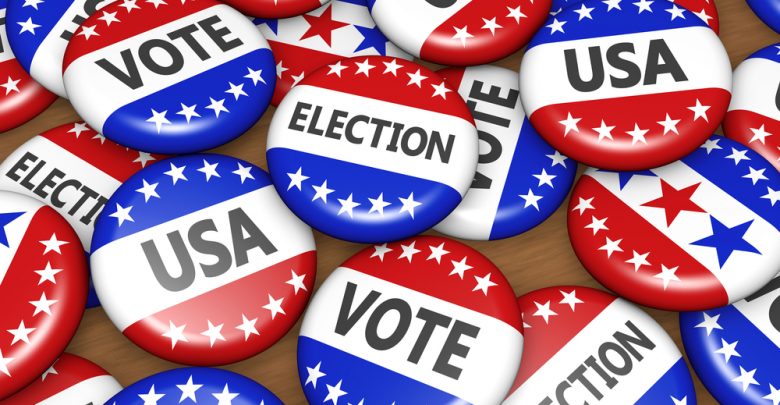 It's that time again; we're moving closer and closer to another election soon. If you're looking to register early, or register at all, then you've come to the right place. If you have to register to vote then visit vote.gov. It's the best resource for learning more about voting. Depending on the voter registration rules for your state, the official vote.gov website can help you to: 
Register to vote online through government web portals.. 

Download the National Mail Voter Registration Form. You can even fill out the form online and print out the form ready to send in. Just don't forget to sign the document before you mail it in. 

Learn more about the registration procedures for your state or territory 
Register to Vote in Person 
You can register to vote in person by visiting your state or local election office. It may also be possible to register to vote through the DMV, recruitment centers for the Armed Forces, and state and county public assistance offices such as WIC or SNAP. Just check with the location ahead of time to make sure they will allow you to register to vote there. 
Registering as a Military/Overseas Voter 
If you are living overseas or are an active member of the military serving overseas, then you can vote through the Federal Voting Assistance Program. They will provide you with an absentee ballot you can fill out and send in. 
How to Check Your Voter Registration Information 
It is essential to make sure that your voter registration information is up to date. Many states also require that you keep your preferred political party up to date too. Registering as a voter for a particular party is a requisite for voting in primary elections and caucuses for that party in those states. 
If you have recently moved out of state, then you have to register to vote in your new state of residence. 
Even if you haven't changed any of your personal information recently, it's always worth checking your voter status and registration before the election comes up. It's even more important if you are voting for the first time in a while. You may have been de-registered or had your polling place changed. 
The primary way to check your voter information and change it is through the United States Election Assistance Commission's Register. After finding out if you are registered to vote, you can do it online through your state's webpage or through Can I Vote. You can also change your information via mail with the National Mail Voter Registration Form.
Voter Registration Deadlines 
Almost all states (North Dakota is the only exception) requires that citizens register to become voters and have their say. The registration deadline varies by state, but the average is around a month before the election. Be sure to check the Vote Foundation to your state's deadline for voter registration.
Make sure you get registered ahead of time so that you get the chance to vote and make your voice heard!