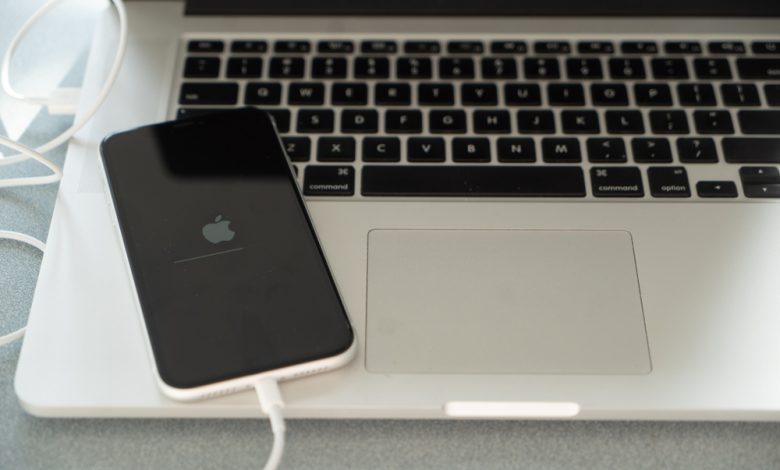 While you can keep a backup of your files and contacts on iCloud, iPhone users can also benefit from having offline backups on their personal computers. Such backups give you access to your most valuable data even if you don't have access to the internet. 
However, many users avoid creating such backups because they think it's impossible to back up an Apple phone to a Windows PC, or because they don't want to deal with cables. 
Don't pay any attention to these misconceptions. You can easily back up your iPhone or iPad on a Windows PC wirelessly through Wi-Fi. All you have to do is to spare a few minutes to pair your devices.
We have prepared a comprehensive how-to guide that will help you back up your iPhone and iPad on Windows PC with ease. 
How to Enable iPhone or iPad Wi-Fi Syncing
Unfortunately, you will need a cable for the initial connection between your iPhone or iPad and Windows PC. Once you "introduce" the two devices, you can use a Wi-Fi connection to sync contacts, pictures, files, music, and more. 
On your Windows PC, open Microsoft Store and download and install iTunes.
Connect your iPhone or iPad through a

USB cable.

Launch the

iTunes

app on your PC.

In iTunes, click the

iPhone button

near the top-left corner of the window. 

Select

Summary

in the sidebar.

Check the checkbox next to

"Sync with this [device] over Wi-Fi."

Click

Apply

to save the changes. 
You can now disconnect your phone from your PC by clicking the Eject button. The two devices will remain paired, meaning that you can use Wi-Fi to sync data between them whenever you want. 
An automatic Wi-Fi sync will occur between your paired Windows PC and Apple mobile device when you connect the mobile device to a charger and plug it into an electrical outlet.
You can also sync your iPhone or iPad to Windows PC manually by opening the iTunes app on your mobile device and tapping the Sync button.