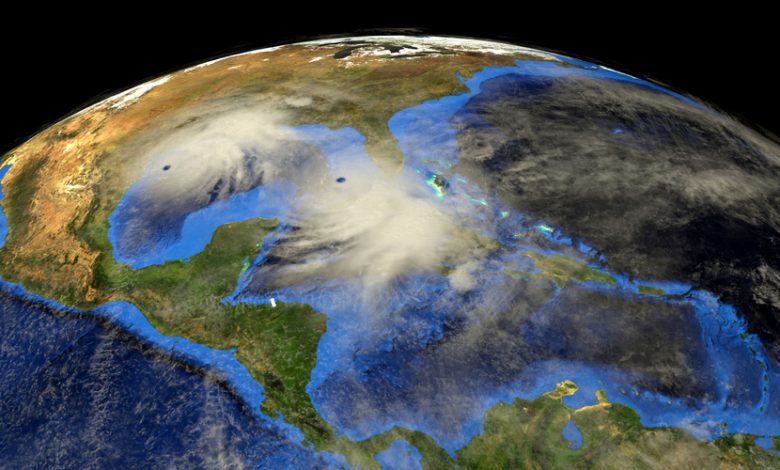 Hurricane Laura leaves destruction in its path despite weakening to a tropical storm Thursday afternoon.
Louisiana Hit Hard by the Storm
The number of deaths related to Hurricane Laura are so far four, Louisiana Gov. John Bel Edwards said, adding that all of them were caused by trees falling on residences, with none having happened on the coast. The deaths' locations were Vernon, Acadia and Jackson parishes, with Jackson being in north Louisiana – showing the storm's reach and force.
The hurricane made landfall around 2 a.m. Thursday at Cameron, Louisiana as a Category 4 storm, with maximum sustained winds of 150 mph, although shortly after it came, it began weakening, with maximum sustained wind speeds being 50 mph, per the National Hurricane Center's 5 p.m. EDT update.
Despite Laura getting weaker, strong wind gusts will probably continue spreading over northern Louisiana and Arkansas, the NHC added, with the storm being 80 miles east of Shreveport, La., and slowly making its way north.
Thursday morning saw flooded roads, downed power poles and lines, destroyed houses, trailers and other constructs, including a chlorine leak at a chemical manufacturing facility west of Lake Charles. Police have advised residents to close their doors and windows, turn off AC's and stay inside.
Texas Gov. Greg Abbott called it a "miracle" that his state was able to get through the hurricane with, so far, no loss of life, although roofs were destroyed and trees were uprooted.
As for residents who did not evacuate high-risk areas, officials said that search and rescue missions will be beginning as soon as conditions allow them to, alongside damage assessments.
Over 800,000 Louisiana and Texas customers had no power in their homes or businesses Thursday afternoon, data from Poweroutage.US shows, with an additional 33,000 reporting power loss in Arkansas.
As the storm heads northwest towards Arkansas, it is expected to weaken massively, and de-escalate into a tropical depression come Friday as it closes in on the mid-Mississippi Valley. Laura was the seventh named storm to hit the country this year, beating the past records for US landfalls by the end of August.