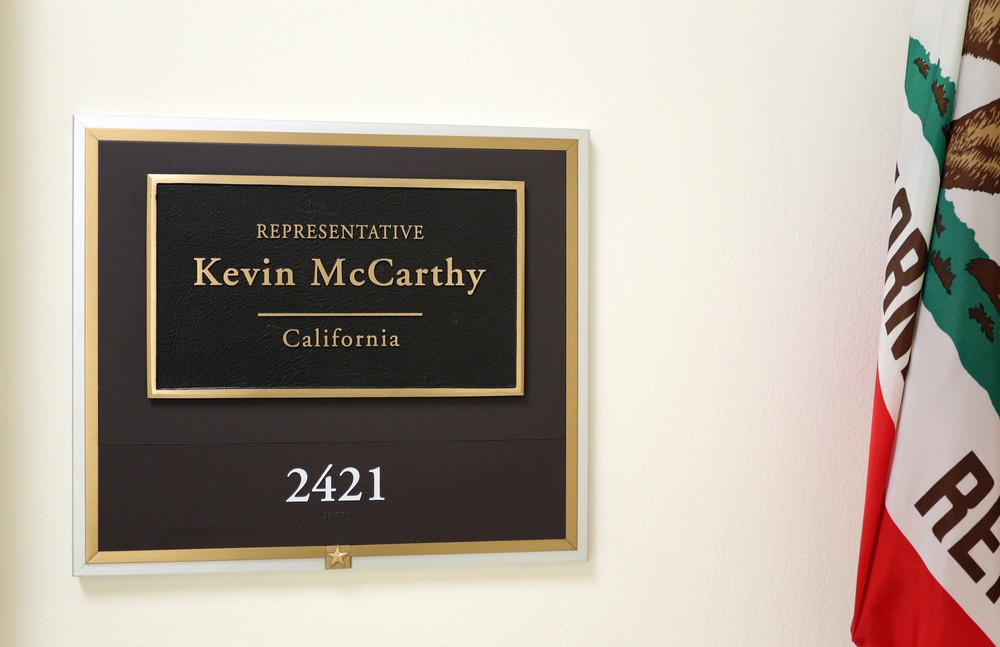 Trump's impeachment may potentially be expunged should the GOP retake the House this November, McCarthy hints, per the New York Post.
Impeached Forever or Expunged?
With Trump's acquittal in the Senate trial Wednesday, House Speaker Nancy Pelosi has taunted that even if they lose, "impeachment will last forever," for Trump.
GOP Minority Leader Kevin McCarthy, however, begs to differ, bringing up the potential of expungement should the Republicans regain majority in the House in the November election, a possibility that seems more likely as the days pass with Trump's approval ratings reaching record highs as recently as this week.
"This is the fastest, weakest, most political impeachment in history. I don't think it should stay on the books," McCarthy told the New York Post.
One of the key reasons why expungement could work, is the actual the way Democrats have gone about impeachment, even before the official inquiry filed in September, pursuing it in an almost fanatical manner.
"There's still an 18th transcript that was never released about the inspector general. It's interesting to know, in there there was 179 pages, did Adam Schiff know the whistleblower? Did he meet with the whistleblower? I think a lot of questions are raised about whether that individual, Adam Schiff, was a fact witness," he added.
Many Republicans have expressed their support for the notion, and should it come to a vote, it's likely that Republicans will all approve. The GOP needs to flip 18 seats in November's election to retake the House majority to pass such legislation. The Democrats will have an uphill climb to retain the House after spending most of the last year attempting to remove President Trump from office.
This week, the GOP received the first positive news towards potential victory this November, as President Trump easily coasted to victory in the Iowa Caucuses, with over 97% of the vote. Conversely, the Democrats could not pull off the first in the nation primary free of controversy, with a delay in the reporting of results that was prompted by issues with a new app that is being used to tally votes in the Democratic Presidential Primary.