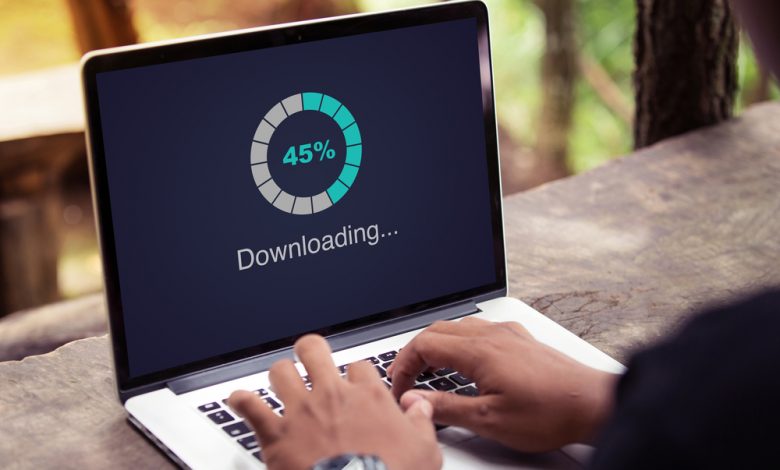 Internet Download Manager (IDM) is a program that can download files in compressed form over the internet. It has many features and abilities, but we'll focus on how it speeds up downloads for our purposes here.
How Does Internet Download Manager Work?
First off, IDM will automatically split a file into smaller chunks while it is downloading to your computer. This way, it doesn't have to download the whole file at once, which would take forever with JUST your internet connection. Pretty nifty for when you are trying to get that last piece of data down to update something at work or whatnot!
Next, IDM checks your computer for other programs that might be using bandwidth and will choose not to use that bandwidth if it can help it. This is especially helpful if you are downloading large files like games or movies. It is also good at controlling the bandwidth usage on your computer.
Lastly, IDM monitors all of the files you are downloading and will let you know when they are done downloading. Very useful for background downloads that can be interrupted without restarting the program (ex: file transfers). You can download whatever you need without being interrupted by crashes along the way!
In short, Internet Download Manager (IDM) makes downloading files from the internet easier and more efficient. It is a must-have for people working from home or who have frequent downloads. And it's free!
HOW DO I USE IT?
1. Go to the IDM website (www.internetdownloadmanager.com) and download Internet Download Manager to your computer. Save the file to your desktop or wherever you would like. You will need administrator rights on your computer to install the software. If you are not sure what that means, ask a friend or family member for help if you do not feel comfortable installing it yourself.
2. Double click on the file once it has downloaded onto your computer. Follow the instructions and select where you want to install it. If you get asked for administrator rights, give them to the program.
3. Click finish and then click "Run Internet Download Manager." This will launch the program and is all you need to do right now! You can read more about the features in this program by clicking on settings > general settings from the main menu. If you would like more information on how this program works, that can come later! So, for now, we are going to go ahead and use this awesome little program!
4. Go to your internet browser and type in the URL address (the place that will be downloading the file) of a site downloading a large file. We have used www.karenkane.com and mediafire.com. Still, you can use any site with large files on it since Internet Download Manager can handle those from any website because it monitors all of the files you are downloading!
5. Once you have finished your download, go back to Internet Download Manager and click "Get Files" at the bottom of the main menu (use arrow keys on the keyboard). A box will pop up that says "Select the files you want to get" with a button below it reading "Start." Click on the button. IDM will now go through and pick out which parts of your downloaded file it can get. Once it is done, click "Get Files" at the bottom of the main menu again. A box titled "Save As" will show up. You can save your file wherever you want. Just be sure it is somewhere where you will remember because you will need to know where to open it up!
6. Now that your files have been downloaded into the folder, it's time to start using them!