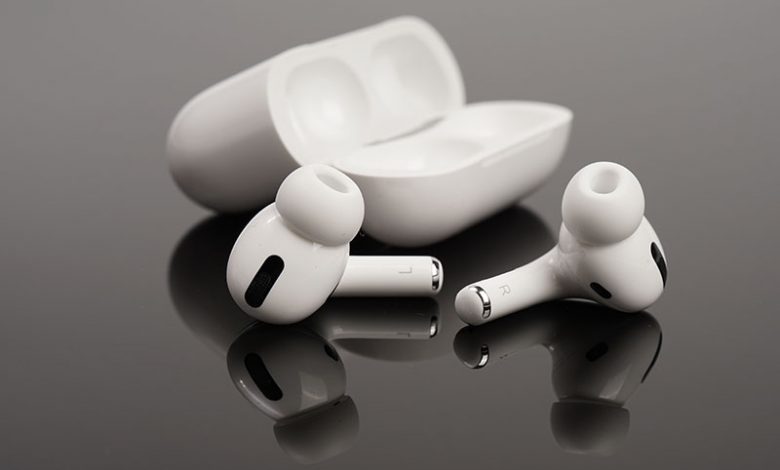 New Firmware for AirPod Models
Apple continues to enhance the user experience for its popular AirPod models with the release of the fresh firmware update version 6A300/6A301. All current AirPod models are set to benefit from this firmware update including AirPods 2, original AirPods Pro and the high-end AirPods Max. The latest updates aim to optimize audio specifics, improve device communication and refine volume personalization.
Adaptive Audio, Conversation Awareness, and Personalized Volume for AirPods Pro 2
The AirPods Pro 2, Apple's latest edition to the AirPods family, receives a significant upgrade with this firmware release. One of the highlighted features includes Adaptive Audio. It adjusts sound in real-time according to the user's environment, creating an immersive audio experience. Another exciting feature is Conversation Awareness, which automatically lowers the volume when the user is speaking and resumes to normal when the conversation ends. Furthermore, Personalized Volume ensures the sound level is comfortable and safe for every listener.
New Features for AirPods 2, Original AirPods Pro and AirPods Max
Apart from the AirPods Pro 2, the 2nd generation AirPods, the original AirPods Pro, and the flagship AirPods Max also receive feature enhancements with the 6A300/6A301 firmware update. Combining convenience with control, the update offers a press to mute and unmute functionality during calls. This feature is applicable to the AirPods 3rd generation, both 1st and 2nd generation AirPods Pro, and the AirPods Max. Additionally, improvements to the Automatic Switching experience for all available AirPods across Apple devices with the latest software updates have been made, providing users with a seamless and undisturbed sound experience.
Apple Firmware Update Process
Apple consistently works towards enhancing the performance and experience of AirPods users through ongoing firmware updates. Its strategy to improve already established products leads to periodic surprise updates, with enhanced features and bug fixes. These updates are indirect, meaning they aren't announced but automatically downloaded and installed when AirPods are connected to an iPhone or iPad.
Indirect and Unannounced Updates
The unique process Apple uses to update the firmware of AirPods is automatic, user-friendly, and requires minimal intervention. Unlike other updates, these are unannounced and installed in the background. The user is typically not prompted and the process happens seamlessly. However, Apple has now started to provide release notes versed in a language that users can understand. These highlight the changes that come with the update, offering clarity and avoiding any confusion.
Recent Firmware Versions: 6A301 for AirPods Pro 2, 6A300 for Other Models
Keeping up with its commitment to improve and innovate, Apple has recently launched new firmware versions for the AirPods range. The second-generation AirPods Pro received version 6A301. The first-generation Pro model, along with the second and third-generation standard AirPods and the AirPods Max, all received the 6A300 update. The previous firmware version, 5E135, was released in May 2023.
Highlights of Update Features
The latest firmware update for Apple AirPods, firmware versions 6A300/6A301, provides a plethora of novel features. These features not only drastically enhance the overall user experience but also mark a significant step in the evolution of wireless headphones. Features such as Adaptive Audio, Conversation Awareness, Personalized Volume, Mute/Unmute functionality, and an improved Automatic Switching contribute to a more convenient and immersive user experience.
Adaptive Audio: A Blend of Active Noise Cancellation and Transparency Mode
Designed exclusively for the AirPods Pro 2, Adaptive Audio adjusts the sound dynamically in response to the user's surroundings. This feature seamlessly blends the Active Noise Cancellation technology, which eliminates external noise, with the Transparency mode that allows external sounds to come in. It tailors noise control while users transition between constantly changing environments and interactions throughout their day.
Conversation Awareness: Detects User Speaking
Another exclusive feature for the AirPods Pro 2 is Conversation Awareness. When a user starts speaking, this feature intuitively detects it, lowers the volume of any playing music, enhances the voices in the user's forefront, and simultaneously reduces background noise. This ensures a smooth and undisturbed conversation, even when the user is connected to the AirPods.
Personalized Volume: Adjusts Volume Based on Environmental Conditions and Preferences
Personalized Volume, available only for AirPods Pro 2, uses advanced AI to modify the user's listening experience adjusting to environmental changes and the listener's preferences. This makes for a comfortable and safe listening environment for every user.
Mute/Unmute Feature: Allows for Instant Muting or Unmuting on All AirPod Models
All current models of Apple's AirPod will benefit from the newly introduced Mute/Unmute feature. It enables users to quickly mute or unmute themselves during calls by simply pressing the stem or the Digital Crown on the AirPods Max. This enhances call convenience and control across all AirPod models.
Improved Automatic Switching: Seamless Transition Between Devices
The latest firmware update also introduces significant improvements to Automatic Switching, a handy feature of AirPods that facilitates easy transition between iPhone, iPad, and Mac. The update enhances this automatic connection between devices, promising a seamless and effortless sound experience for all users.
Checking and Updating AirPod Firmware
Apple makes the process of updating your AirPods firmware as seamless as possible, often happening without user intervention. However, there are still ways for users to optimize their devices for receiving the updates and subsequently checking if their devices are running the latest software version.
Placement of AirPods in Powered Case with Paired iPhone Nearby
To facilitate the update process, users should place their AirPods in their charging case and connect the case to a power source. It is also important to ensure that the iPhone to which the AirPods are paired is in close proximity. Following these steps does not guarantee an immediate update but creates favorable conditions for the update to download and install when available.
Potential Ways for Faster Updates
While certain theories suggest ways to potentially accelerate the update process, such as plugging the AirPods case into a Mac, none have been definitively proven to hasten the update. Therefore, the simplest and most efficient method remains to continue using your AirPods as usual. The firmware update, when available, will automatically install.
Checking Update Status through Settings App
Users can verify whether a new firmware version has been installed on their AirPods by navigating to the Settings app on their device. While maintaining an active connection with the headphones (which can be achieved by opening the lid of the charging case or wearing the earbuds), users can journey through 'Settings' > 'Bluetooth', and under 'My Devices', locate their AirPods. By clicking the blue 'i' with a circle around it next to the AirPods name, users can identify their current firmware version.
Current Version Numbers: 6A300 or 6A301 for Recent Models or 5E135 for Previous Version
At the time of this guide, the most recent firmware version numbers are 6A300 for most recent models and 6A301 for the AirPods Pro 2. AirPods running an older firmware would display the version as 5E135. Users can use this information to determine whether their AirPods are running on the latest firmware or not.