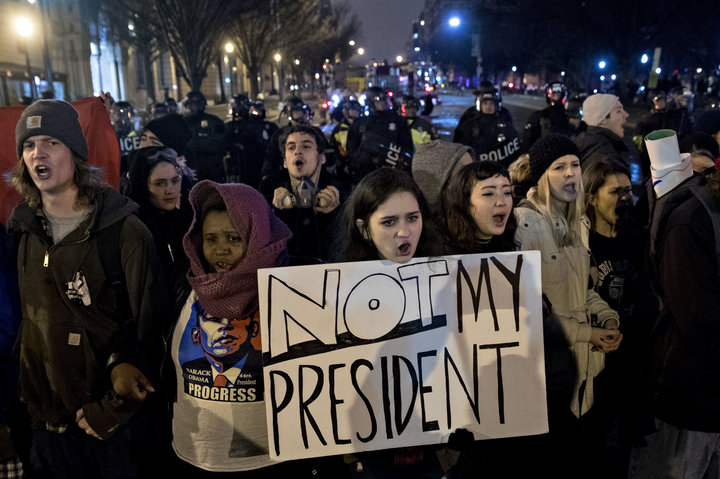 America
Is The Democratic Messaging Too Reliant on Identity Politics?
Instead of rallying for national unity and equal opportunity for all, it seems as though we are heading from inclusion into division.

In the past, the Democratic and Republican parties both attracted supporters coming from different racial, gender, religious, philosophical and regional identities.

However, it progressively appears now that the Republicans have become the party of the whites, traditionalist, evangelical and rural voters. Meanwhile, the Democrats have become the political party associated with the non-whites, non-fundamentalist, liberal and cosmopolitan voters.

Here, we'll take a look at some highlights of the recent Democratic primary election results.

Ilhan Omar, Muslim Woman who won Minnesota's Fifth Congressional District

A Minnesota state lawmaker and a former Somali refugee, Ilhan Omar, was favored to take a seat in Congress after her victory in the Democratic primary election in a left-leaning District of Minnesota on August 14.

Moreover, if she wins in the coming November election, Omar will make history as one of the first Muslim women elected in the Congress.

Ocasio-Cortez and Her Shocking Upset New York Election Victory

Alexandria Ocasio-Cortez has recently made headlines after her stunning victory against powerful 10-term incumbent Joseph Crowley in the New York election.

A self-described democratic socialist, 28-year-old Ocasio-Cortez is one of the youngest Congress nominees. She hails from Bronx in New York and identifies herself as someone who belongs to the American working class and made waves of support with her campaign's rallying point centered on abolishing ICE, tuition-free education and Medicare for All.

She will be facing Republican nominee Anthony Pappas in the general election come November 6. And should she be elected, she will become the youngest woman ever to be elected to the US House of Representatives.

Christine Hallquist - The First Transgender Democrat Gubernatorial Nominee

Christine Hallquist, a former electric company executive, created history by becoming the first open transgender individual to win a major party's nomination for governor.

Winning the Democratic Party's nomination as a gubernatorial candidate, she bested out three other hopeful candidates.

Should Hallquist win in the coming November elections, she will be the nation's first ever transgender governor elected into office.

Unity Instead of Diversity

Whites and blacks, Asians and Latinos, straight people and gay people, Christians and Muslims, liberals and conservatives - nowadays, to some extent every group feels as if they are threatened. Such is political tribalism that we are now seeing identity politics in today's political spectrum.

When a tribe feels threatened, they will natural become more defensive. It won't be surprising if the Democrats will lose their base and support from the moderate working class Americans. Remarkably, a study has shown that over half of white Americans believe that the whites have taken the place of the blacks as the primary victims of racism.

As the toxic identity politics become a more pervasive political strategy and with every group clamoring for cultural appropriation the nation is headed towards the perilous exclusion and division. It goes without saying that tailoring progressive proposals for the purpose of gaining sympathy and becoming more 'politically-palatable' is essentially a poor electoral strategy. Perhaps it's time for the left party to reconsider their radical platforms.