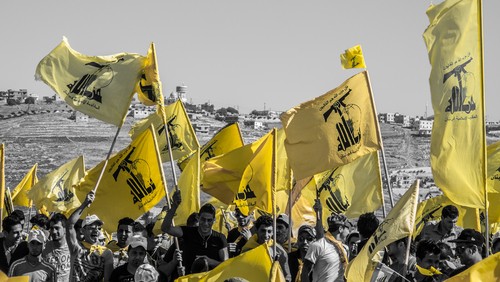 The Israel Armed Forces stated on Sunday that anti-tank missiles were fired from Lebanon targeting an Israeli military base and vehicles. The attack was carried out by Iran backed Shia militant group Hezbollah. Israel wasted no time and responded swiftly by launching a counter attack at the militants at the southern border. 
The Hezbollah group in Lebanon said that their fighters destroyed an Israeli military vehicle, killing or wounding the soldiers inside. Israel didn't offer any comment on any casualties from the attack. 
Israel has been expecting – and preparing for – a confrontation with Hezbollah since Israeli drones attacked what was described as a target in the Beirut suburb connected to precision-guided missile projects last week. 
The Lebanese Prime Minister Saad Al Hariri called the US Secretary of State and the top diplomat in France to seek their aid, asking for "the United States and France to intervene in the face of developments at the southern border." 
Israeli authorities ordered those living near the frontier to stay indoors after the missile attacks. Israel responded to the threats by moving reinforcements into the border area, which had been quiet for years following a month-long war between Israel and Hezbollah in 2006. 
According to Lebanese officials, Israel had used a drone to drop incendiary material into a pine forest by the border on Sunday that a drone which resulted in a forest fire. The Israeli military released a statement saying that the fires near the Lebanese border "originate with operations by our forces in the area," but they didn't elaborate further. 
The Israeli military also published details about a campaign by Iran to provide Hezbollah with the necessary means to produce their own precision-guided missiles. 
These missiles – which indeed Hezbollah has acknowledged possessing – could offer a counter-balance to the overwhelming military might of the Israeli army should the two sides go to war. The missiles have the capacity to hone into core infrastructure and cause substantial damage.