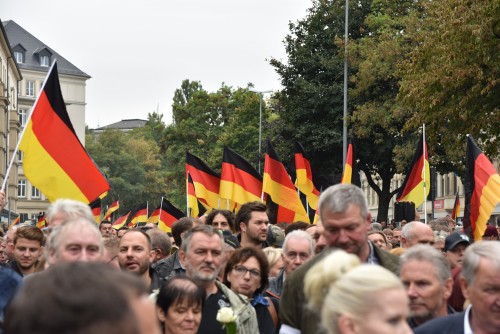 The right-wing Alternative for Germany (AfD) party has made significant gains in elections for two of the eastern states of Germany, according to preliminary results. The elections were being held in Brandenburg and Saxony, which is on the eastern border of Poland and has always been a stronghold for the AfD. The states were electing representatives for state legislatures. 
The Christian Democratic Union headed by chancellor Angela Merkel won 32.1% of the vote in Saxony, while AfD took 27.5%. The Social Democrat Party, who are in a coalition with the Christian Democrats, earned 26.2% of the votes in Brandenburg, higher than the 23.5% the AfD won. 
It was the first time a vote has been held for state representatives in a state-level parliament for eastern Germany since Angela Merkel opened the German border and let in over a million refugees, most of whom were feeling the Syrian civil war. Many Germans supported the decision, but some were against it; leading to the rise of the AfD. 
The election results were a dramatic shift to the right for the country. While AfD's surge certainly shows the German people's dissatisfaction with the country's liberal policies, there are still a number of hurdles for the right. In AfD's case, they will continue to struggle to make a coalition with other political parties since the majority have pledged never to associate themselves with AfD. 
Despite these hurdles, Professor Hans Vorländer of the Mercator Forum for Migration and Democracy at the Dresden University of Technology said the results represented a win for the AfD, even though they didn't become the strongest party. 
While a majority in the west supported the idea of opening the borders for immigrants, it was opposed by a majority in the east. Vorländer says that the country has two-party systems; "one for the east and one for the west."
The AfD is still not the biggest party, but their rise definitely shows a swift in Germany's political inclination.