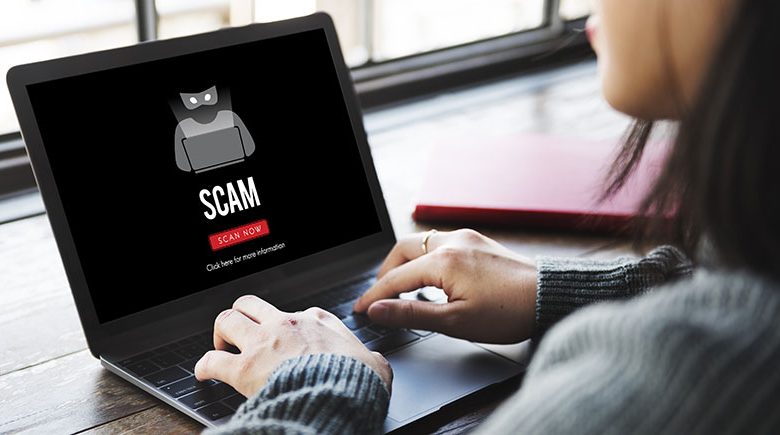 Scams involving job offers are not new but have evolved with technological advancements. Job scammers now leverage popular platforms to target groups of people in desperate search of employment, like college graduates. Scammers exploit the popularity and accessibility of social media to create deceptive schemes that target job seekers. These scams can take various forms and are designed to trick users into sharing personal information, money, or both.
A notable case involved a college graduate who shared her experience on TikTok to raise awareness about the prevalence of these daunting scams. Her story gained widespread attention after she shared an account of falling victim to a purported LinkedIn job offer scam that resulted in a loss of $2,400.
Impersonating a Legitimate Company Called 'Bold Business'
Jenn, who uses the TikTok handle @lolleavemyspamalone, began her story with a grave warning: "I'm just sharing my truth so y'all don't fall for the same thing."
Jenn's account revealed that she fell victim to scammers who posed as recruiters from Bold Business, a legitimate digital marketing website. As she progressed through the interview stages, she noticed various inconsistencies. For instance, the company's failure to schedule a phone screening or a video call using commonly used platforms like Zoom or Google raised suspicion. Instead, the recruiters insisted on using Wired due to their supposed international status, a practice uncommon in the industry. Looking back, Jenn recognized this as one of the many warning signs. Despite these concerns, the interview process was surprisingly brief, leading to what appeared to be an enticing offer. Wanting to be thorough, Jenn conducted her background research and confirmed that Bold Business was a genuine company. Adding to her confidence, the recruiters extended a written offer and provided a contract, which is standard practice in legitimate hiring processes. Furthermore, Jenn signed a non-disclosure agreement, reinforcing her belief in the authenticity of the company's communication.
Jenn's excitement knew no bounds as she viewed this opportunity as her long-awaited "big break." Driven by this optimism, she made the fateful decision to embrace the offer. However, her journey took an abrupt and unsettling turn during the onboarding process for her newfound role as a social media specialist. The company's intentions began to unravel as they outlined a peculiar requirement: in exchange for a work laptop, phone, and printer, they would send her a check totaling $2,400. This check would purportedly cover the equipment costs. Alarming as it may sound, the instructions took an even more perplexing twist. After depositing the check, she was instructed to forward the equivalent amount to their equipment employee via Zelle. Acting in accordance, Jenn followed the guidelines. Her shock was profound when she later received a disturbing email from her bank, revealing the unsettling truth of insufficient funds in her account. At this juncture, the scam's devious nature became glaringly evident to Jenn, as she chronicled on TikTok. What initially appeared to be a successful check deposit was revealed as a ruse when the same check bounced, leaving her out of pocket and the company in possession of her money. The recent university graduate mentioned that she took action by reporting Bold Business on LinkedIn. She also cautioned her audience, urging them to remain vigilant against Bold Business recruiters. She emphasized that not all of them are affiliated with the legitimate company, citing her own unfortunate encounter with scammers who posed as representatives of Bold Business.
Scam Breakdown
Job scams have been reported across various platforms, but their occurrence on LinkedIn is of great concern since it is a professional networking platform trusted by many. The scam involves creating a fake job listing and messaging potential victims directly about job opportunities. Fraudsters can even replicate an entire hiring process, including interviews with HR representatives and phantom project managers. Such scammers often request victims to purchase training packages or sophisticated equipment necessary for the job, hence defrauding unsuspecting victims.
Job Interview and Offer Process
The victim in the shared TikTok video narrated her experience receiving an interview invitation via LinkedIn for an open position in the 'Bold Business' company. The scammers mimicked the standard job application and interview process accurately. Owing to the genuineness of the approach, the victim didn't suspect anything amiss until she received a job offer that required her to pay for job resources.
Paying $2,400 for Job Resources
Scammers often ask for money under the pretense of pertinent job needs. In this case, the victim was asked to pay $2,400 to purchase the equipment for her new role. Trusting the professionalism of the process so far, the victim made the payment, further falling into the scammers' trap.
Discovering the Scam Following Bank Notification
Not until the victim's bank noticed dubious activity and contacted her did she uncover the scam. Realizing then, that she had fallen victim to a job scam through LinkedIn, she decided to share her story to caution other potential victims from making similar mistakes.
Response from Bold Business
In response to the scam incident, Bold Business started to distance itself from the fraudulent activity. The company assured its potential candidates and the public that they had no involvement in the illegal scheme. They stated clearly that the company's policy is not to request funds from candidates for any job-related needs. The legitimate hiring process, they explained, does not involve any monetary transactions from the potential employee. They took a proactive approach to prevent such occurrences in the future.
Bold Business posted an infographic to educate the public and potential candidates on what to expect during their legitimate hiring process. The infographic clearly outlines the company's standard hiring procedure, designed to help job seekers identify if they were interacting with the company's genuine recruiters or scam artists impersonating the firm. The aim was to allow job candidates to be confident that their engagement is with the real Bold Business and to stay safe from scammers mimicking the company.
Staying Safe from Job Scams
In the face of escalating job scams, especially on professional platforms like LinkedIn, you must stay vigilant. Here are some safety measures to avoid falling for such scams, including exercising caution with job offers on social media, learning to detect fake job websites
Verify Profiles: Carefully scrutinize profiles of recruiters and employers. Look for LinkedIn's "verified" badge and cross-reference information with official company websites.
Research Companies: Investigate the company independently outside of LinkedIn. Use official websites, contact information, and industry reports to confirm their legitimacy.
Avoid Immediate Offers: Avoid immediate job offers without proper interviews or discussions.
Check Job Details: Look for complete job descriptions, proper job titles, and specific requirements. Scammers often use vague language.
Never Share Sensitive Information: Do not share personal or financial information without verifying the authenticity of the employer and the opportunity.
Use LinkedIn Safely: Only accept connection requests from people you know or those with legitimate profiles. Set your privacy settings to restrict who can contact you.
Report Suspicious Activity: If you encounter a suspected scam, report the profile, job listing, or message to LinkedIn's support team.
Caution with Job Offers on Social Media
While professionals frequently use social media platforms like LinkedIn for job hunting, it's crucial to remain cautious. Conducting due diligence before proceeding with any job offers, particularly those requiring immediate payment, providing personal information, or transferring money, is prudent. Ensure you research the company, cross-check the recruiter's information with the official company details, and extensively vet the job offer.
Detecting Fake Job Websites
Some scammers go the extra mile and create fake job websites to appear legitimate. The quality of these websites can be quite compelling; however, telltale signs often give them away. These include typos, errors, and suspicious phrases like "wire transfer." Before submitting applications, always double-check the validity of the website. By being vigilant, conducting thorough research, and staying cautious while interacting on LinkedIn, you can reduce the risk of falling victim to job scams on the platform.