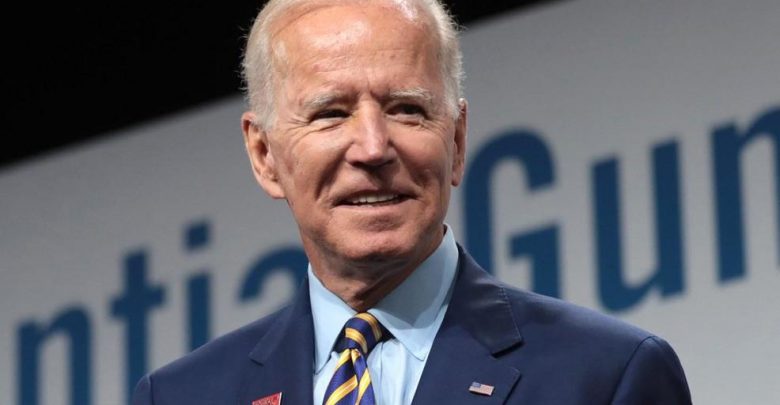 Former Vice President Joe Biden has been telling a compelling war story for years, except now the Washington Post has reported that the events never actually happened. 
Biden tells a story where he traveled to the Kumar province in Afghanistan to visit US troops as the acting vice president. He was invited by a four-star general to honor a Navy captain who carried the body of a fallen soldier out of a gorge while taking enemy fire. 
In Biden's version, the Navy captain still faults himself for his fellow serviceman dying and refused the Silver Star that Biden offered him. The Silver Star is a military award for bravery in combat. 
Biden says that the captain told him "Sir, I don't want the damn thing! Do not pin it on me, Sir! Please, Sir. Do not do that! He died."
The Washington Post says that they interviewed over "half a dozen" military officials and staffers working for Biden who told them that "almost every detail in the story appears to be incorrect." They said it "appears as though the former vice president has jumbled elements of at least three actual events into one story of bravery, compassion, and regret that never happened." 
While Biden really did travel to the Kumar province, it was when he was a Senator in 2008, before he became vice president. 
The armed forces member who performed the dangerous mission to retrieve the remains of his fallen comrade was 20-year-old Army specialist Kyle J. White, not a Navy captain like Biden says. He also did not receive the Silver Star for his actions. He was awarded the Medal of Honor several years after the incident, according to the Post. 
It's also true that Biden gave a military award to a guilt-ridden soldier, but it was Army Staff Sgt. Chad Workman who was serving in the Wardak province of Afghanistan. 
Workman gave an interview to the Post in which he described being apprehensive about getting the Bronze Star from Biden in honor of the bravery he displayed to rush into a burning vehicle to try to rescue a soldier trapped inside. 
Biden and two other senators witnessed Major General David Rodriguez present Spc. Mike Foltz with a Bronze Star during the 2008 visit to Kumar. Foltz had put himself directly in the line of fire of the Taliban to rescue a wounded soldier. The soldier survived the incident after being shot in the neck. 
Biden began telling a story that sort of mashed together these three stories into one, with the story itself becoming more chilling and harrowing even though it's also becoming less and less accurate. 
This isn't the first time Biden has evoked the military and what they sacrifice for the country during his political career. His own son – Beau – died of brain cancer in 2015 and was a Judge Advocate General in the army. He was deployed in Iraq between 2008 and 2009.
It wouldn't be the first time he's exaggerated something to get across a more significant point, and that's something he himself has admitted to doing.