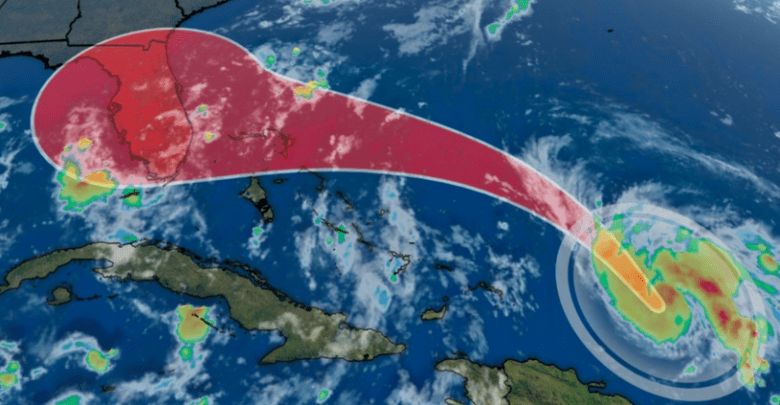 As Florida prepares for the approach of hurricane Dorian, Governor Ron DeSantis declared a state of emergency for 26 of the Florida counties that could be hit by the hurricane. Hurricane Dorian is set to make landfall over the weekend, hitting the Atlantic Coast as a major storm. 
The storm struck the U.S Virgin Islands on Wednesday, doing a limited amount of damage to the northern Caribbean and taking out the power on some islands. Forecasters have warned that the storm could go on to become a Category 3 hurricane as it approaches the mainland – in particular the Floridian Atlantic coast. 
The state of emergency includes all of the counties along the Atlantic coast, from Monroe to Nassau. Several island counties were included as well, but no counties from the Big Bend. 
The Governor's Office also announced that the Emergency Operations Center of Florida will be partially activated on Thursday to improve coordination between local, state, and federal emergency management agencies. 
DeSantis issued a news release announcing the declaration, saying that it was to ensure that Florida was "fully prepared" for hurricane Dorian. 
"It's important for Floridians on the East Coast to monitor this storm closely," DeSantis said in prepared remarks. "Every Florida resident should have seven days of supplies, including food, water and medicine, and should have a plan in case of disaster. I will continue to monitor Hurricane Dorian closely with emergency management officials. The state stands ready to support all counties along the coast as they prepare."

-Governor Ron DeSantis
The full list of counties involved in the state of emergency declaration are; Baker, Bradford, Brevard, Broward, Clay, Duval, Flagler, Glades, Hendry, Highlands, Indian River, Lake, Martin, Miami-Dade, Monroe, Nassau, Okeechobee, Orange, Osceola, Palm Beach, Putnam, Seminole, St. Johns, St. Lucie, Volusia and Union.