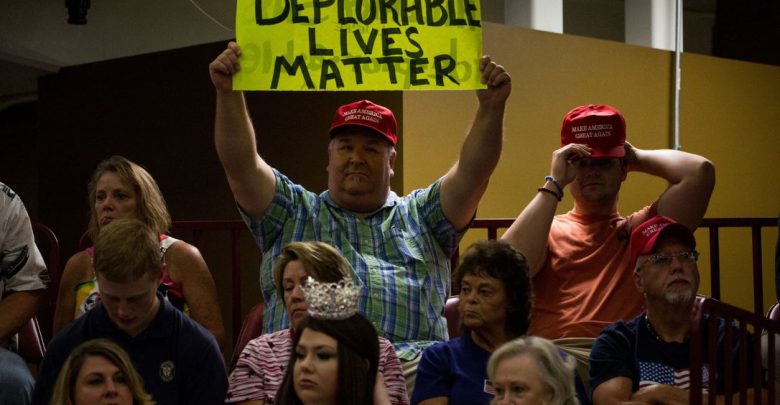 America
Julio Rivera: Disgraceful Hollywood Wants "Deplorables" Hunted and Killed
Ads for "The Hunt" Pulled After Recent Mass Shootings
The Hunt, a horror movie about liberals hunting down Conservative Americans, labeled as "deplorables", is currently in the works. The movie has sparked outrage among Conservatives who view the film as a call to violence by influential Hollywood against supporters of President Trump and Conservatives in general. The Hunt is currently being produced by Bluehouse Productions and distributed by Universal Studios. The film is scheduled to hit theaters on September 27th.
The premise of The Hunt revolves around a group of high-income liberals who kidnap a select group of individuals in order to kill them in an event called The Hunt. The abducted group, dubbed as "deplorables" by their hunters are then drop off on a remote area known as "the Manor" where they are killed by their kidnappers for sport.
While the film trailers do not explicitly state anything about killing people with conservative beliefs, it only takes some reading between the lines to figure out it is exactly that. The fact that the hunted are called "deplorables," a word associated with supporters of President Donald Trump. Furthermore, every member of the abducted party originate from red states.
While studio executives state that the movie is supposed to be satire, its subject matter and timing have turned it into a dangerous political statement with potentially the ability to radicalize anti-Trump activists who have become increasingly violent as recent incidents in Portland, OR have shown.
The movie comes in a time where tensions are running high between the left and right spectrum of American politics. These divisions have compounded in the past week by two mass shootings happening only a few hours apart that many on the left have blamed on what they are calling "racist rhetoric" from President Trump.
Due to the tragic events that occurred in El Paso, TX, and Dayton, OH, Universal Studios has suspended its advertising campaign for the movie in light of ESPN refusing to run ads for the film. Whether the mass shootings will have any effect on the subject matter or release date of the movie is still unknown.