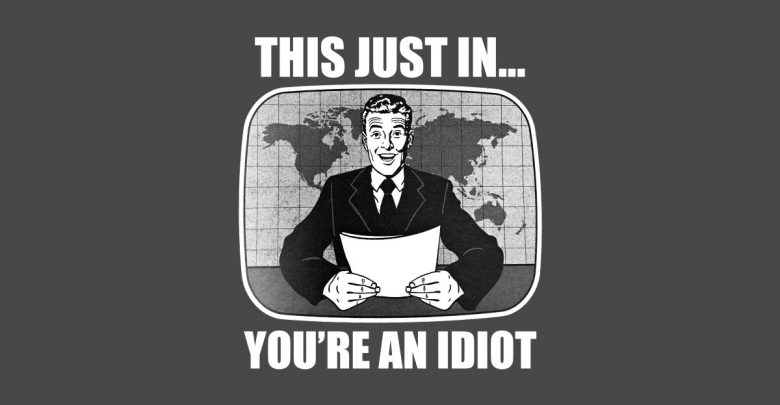 My recent article in Townhall.com discussed the fact that many elitist liberals disseminate a message of hatred towards the successes of the Trump administration, even as the communities that they claim to advocate for (Blacks and Minorities, Women, Gays) have benefitted far more under the current president than the man that the left still reveres as a hero, former President Barack Obama.
I chalk this up to what I like to call #IdiotPrivilege. #IdiotPrivilege allows liberals to run their mouths with hatred and lies and continuously get away with it for the mere reason that most "garden variety" liberals are just as stupid as disconnected celebrities.
Take Tommy Lee for instance. In regard to his recent Tweet, in my Townhall piece, I point out:
(Its) Not just, "I'll kick your butt," or "You're going to be sorry if you vote for Trump again," but a detailed and well thought out, sinister plan.
A plan that the left wants to execute against hard working, conservative traditionalists who dare to want raise their children in a society where as parents, they get to decide the values that they would like to instill in their children. A plan to cause psychological and emotional trauma to anyone that doesn't adhere and submit to the liberal plan to make things they once wanted to be tolerable, to be forced upon the masses.
The rhetoric from the left has become increasingly violent as well. Reactionary Times contributor Dan Perkins, in his most recent article points out the double standard with which threats from the left are handled vs threats from the right, when he wrote:
Stephen J. Taubert got 4 years in prison for threatening to hang the President and for terrorizing Congresswoman Maxine Waters office. The jury found him guilty of threatening the former President and a member of Congress. On June 20, 2018, Peter Fonda wrote, "We should rip Barron Trump from his mother's arms and put him in a cage with pedophiles and see if mother will stand up against the giant asshole she is married to." He also wrote on the same day, Fonda, 78, also called White House Press Secretary Sarah Sanders and Secretary of Homeland Security Kirstjen Nielsen "g***es," which he noted is "much worse than c***." Sanders should have her children ripped from her and given "to Stephen Goebbels Miller for safe keeping." He called for the stripping and whipping of Nielsen, too."
As the positive economic returns from the Trump Whitehouse continue to accumulate in the shadow of the 2020 election season, will the detachment from reality for the left continue to grow? Will hateful and dangerous rhetoric morph into widespread incidents of actual violence? Please share your opinion in the comments section below.