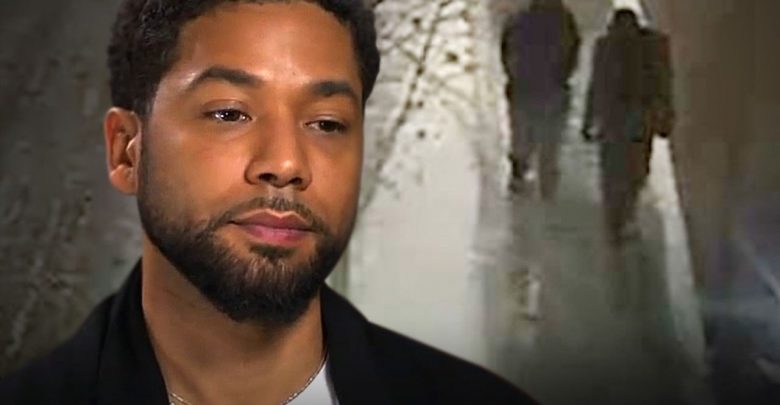 America
Jussie Smollett Case Gets Weirder and Weirder
Now Smollett's Lawyers are Being Sued
What was an egregious case of prosecutorial malfeasance has now turned into an all out circus.
After phony victim Jussie Smollett walked away from serious criminal charges, now the alleged perps of the hate crime have decided to file suit against Smollett's lawyers.
Abel and Ola Osundairo, the brothers accused of attacking Jussie Smollett in January and then accused of being willing participants in a conspiracy to help him stage the fake attack have filed a defamation lawsuit against the "Empire" star's attorneys, Tina Glandian and Mark Geragos, and Geragos' law firm.
The suit accuses Geragos and his firm of publicly stating that the brothers "led a criminally homophobic, racist and violent attack against Mr. Smollett," even though the firm supposedly knew that wasn't the case.
The matter of Jussie Smollett's staged hate crime has only gotten more unbelievable as it has developed. It can be argued that all parties involved (Abel and Ola Osundairo and Smollett) are criminally liable on some level. Although Smollett claims that the supposed check that establishes a paper trail between the parties was for "personal training," it is almost next to impossible to believe that the brothers would be able to fool someone that they supposedly knew for over a year by wearing whiteface, which has been alleged.
The public relations image rehabilitation tour being carried out by attorney Gloria Schmidt on behalf of the Osundairo brothers is as ridiculous as Smollett's claims that he, "fought back and is the Gay Tupac.
Many people who were not viewers of Empire had never heard of Smollett, but it is interesting to note the connections Smollett had at the upper levels of the Obama administration and whether that had anything to do with the way his criminal case was handled.
The fact that Smollett's lawyers, and not Smollett directly, are being sued is curious as well, as unless the suing party has proof that the attorneys were aware that Smollett was lying, the lawyers have plausible deniability in the matter. If a jury is to see it that way, this lawsuit just further serves to help manufacture the rehabilitation of Smollett's public image.