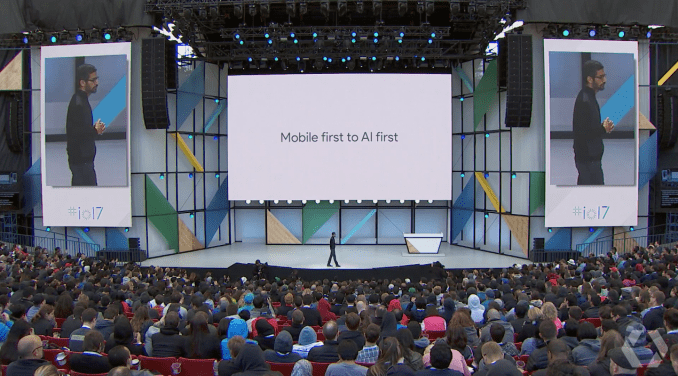 The annual Google I/O developer conference is done and gone. The company made several key announcements about their latest software developments, including a new generation of Google Assistant. The new Assistant will be faster than the old one and better at handling multi-tasking. Google also has plans for Google Duplex and placing a greater focus on camera searches.
Some of the most significant announcements were about the Android Q and the Pixel 3A. Android Q puts a clear focus on user privacy and comes with a Dark mode across the board. The new Pixel 3A and Pixel 3A XL phones are more affordable versions of the premium Google Pixel phones. Here's a closer look at some of the highlights of the Google I/O Conference.
Google Pixel 3A and Pixel 3A XL
The Pixel 3A series has finally been announced. There have been many leaks about these phones, and it turns out that most of them were indeed accurate. The new phones are said to be more affordable, starting at $399 for the US.
They have a similar design to the original Pixel 3 phones. The main difference is that they are made with a plastic polycarbonate body. They are available in three colors; black, purple, and white. Both phones also come with an OLED display and a 3.5mm headphone jack. Like the Pixel 3, the Pixel 3A will have a high-quality camera complete with Super Res Zoom, Portrait mode, and Night Sight mode.
Google Nest Hub Max
Google announced the new Nest Hub Max. The new Nest will come with a 10-inch display and a camera. It has a home view dashboard that allows users to see information such as cameras, thermostats, and door locks. The camera in the Hub can be used as a NestCam too, and it features video calling through Google Duo. The new Nest Hub has physical controls to disable cameras and microphones. Google is adding a Face Match feature to the Hub Max which uses facial recognition. Google says that the information collected by the device will never leave it.
Android Q
Android Q will finally be given a dark theme. The Q update is another area where Google is showing its commitment to privacy. The device will have a Live Caption feature – which can transcribe audio in real time – that works entirely through the device. It won't even require an internet connection. This, according to Google, guarantees user privacy.
All the privacy settings for the Q are kept in one place. For location data, Android Q users can choose from several different options, including limited location sharing. It also gives reminders to users that apps are accessing their location.
Project Euphonia
Google created Project Euphonia to give people who can't speak the chance to have their voice back. The concept behind the project is to make a device able to understand people who can't speak due to health conditions, such as ALS. Google is working on these advanced voice recognition models, but they require more sample models to boost their efforts.
Summary
The Google Pixel 3A and Android Q were the main takeaways, but they weren't the only exciting thing announced. Live captions without an internet connection is a significant step forward, and Project Euphonia has a lot of interest and promise.