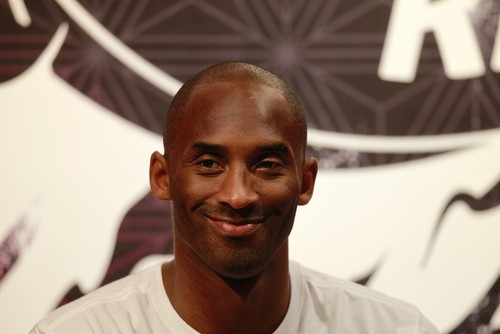 America
Kobe Bryant and His Daughter Gianna Die in Tragic Helicopter Crash
The NBA and the world were left in shock as basketball legend Kobe Bryant and one of his daughters, Gianna, died in a helicopter crash in California. 
A Legend Departs 
Kobe Bryant is considered to be one of the greatest basketball players of all time. Playing with the Lakers, Bryant won five NBA titles and two Olympic gold medals playing for the US. He's now fourth on the NBA career scoring list with 33,643 points. His numbers 8 and 24 were retired by the Lakers, and following his death, other teams also decided to withdraw the numbers as a tribute to the legend. 
Bryant was en route to a youth basketball game with his daughter Gianna Bryant, 13, and seven other passengers before the tragedy occurred. The helicopter crash-landed at the city of Calabasas, California, around 9:47 a.m. LA County Sheriff Alex Villanueva confirmed that and all nine passengers are believed to be deceased. 
"He helped me before he even knew of me because of what he was able to do. So just to be able to, at this point of my career, to share the same jersey that he wore, be with this historical franchise and just represent the purple and gold, it's very humbling, and it's dope," 

-LeBron James said about Bryant. 
News of Bryant's death shook the entire US and basketball fans around the world. This resulted in multiple memorials and tributes along with statements to his memories by several NBA athletes, including Michael Jordan and Shaquille O'Neal. Multiple NBA teams also paid tribute to Bryant on Sunday by doing 8-second violations and 24-second violations in reference to his uniform, 8 and 24. 
Former U.S Presidents, Bill Clinton, Barack Obama, also released statements extending their thoughts and prayers to the deceased and their families. Current US President Donald Trump also released a tweet sharing his condolences and praising the late basketball player's illustrious career.  
Kobe Bryant, despite being one of the truly great basketball players of all time, was just getting started in life. He loved his family so much, and had such strong passion for the future. The loss of his beautiful daughter, Gianna, makes this moment even more devastating....

— Donald J. Trump (@realDonaldTrump) January 26, 2020