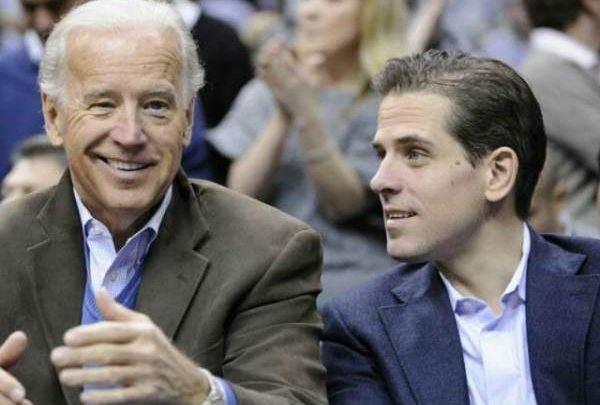 A refusal to hand over a whistleblower complaint, possible illegal actions by President Trump, involving Ukraine, have now led to the Democrats hinting at a possibility of impeachment proceedings.
"If the Administration persists in blocking this whistleblower from disclosing to Congress a serious possible breach of constitutional duties by the President, they will be entering a grave new chapter of lawlessness which will take us into a whole new stage of investigation," House Speaker Nancy Pelosi said.
A complaint involving a conversation between President Trump and the president of Ukraine – Volodymyr Zelenskiy on July 25th regarding an investigation of former vice-president Joe Biden and his son – Hunter Biden has now become a full-blown scandal.
"Just another political hack job. I have conversations with many leaders. It's always appropriate. It doesn't matter what I discussed," were President Trump's comments on the complaint, which is being withheld from public release by the Administration.
"The administration is endangering our national security and having a chilling effect on any future whistle-blower who sees wrongdoing," Nancy Pelosi wrote.
Accepting a "thing of value" from a foreign government – illegal or legal in this case? An investigation by a foreign government meant to harm a political opponent would indeed be an illegal "thing of value" to acquire by any U.S. presidential candidate or president – The Mueller report reminded. However it could also be seen as President Trump acting on longstanding complaints about Ukraine's corruption and asking for investigation on corruption is very different from colluding with a foreign government to find dirt on political opponents.
Director of National Intelligence Joseph Maguire and his office made the decision the complaint wasn't urgent, that it was outside the agency's jurisdiction. On 9th September, the Congress was given information about the situation at hand without being shown the complaint, something that Inspector General Atkinson said was a break from normal procedures. Atkinson declined to tell lawmakers the contents of the complaint on Thursday, however a public testimony on 26 September by Maguire is agreed upon and it's expected that both Atkinson and Maguire will talk to the Senate Intelligence Committee next week.
"We must be sure that the President and his Administration are always conducting our national security and foreign policy in the best interest of the American people, not the President's personal or political interest," Pelosi said, despite herself and Democratic leaders resisting the call to begin impeachment proceedings – fearing potential harm to candidates in Republican-leaning areas, and a possibility of any success at all in the Republican-controlled Senate.