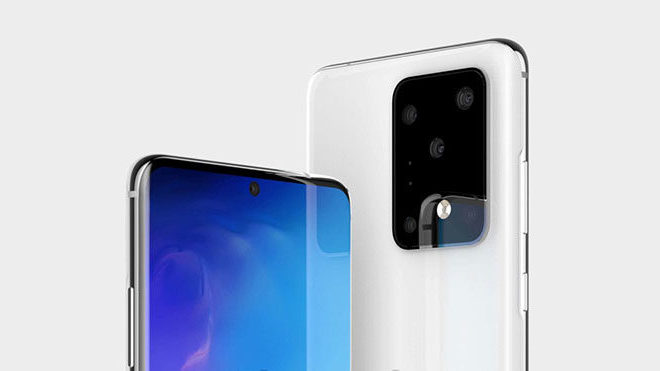 Headline
Leaked Images Showcase Samsung's New Galaxy S20
The world got its first look at the upcoming Samsung Galaxy S20+ phone thanks to leaks that made the rounds on the internet. They appear to show what the device will look like when it is announced at the upcoming Unpacked launch event on February 11, 2020. 
Figure 1.1 Samsung S20 Leaked Images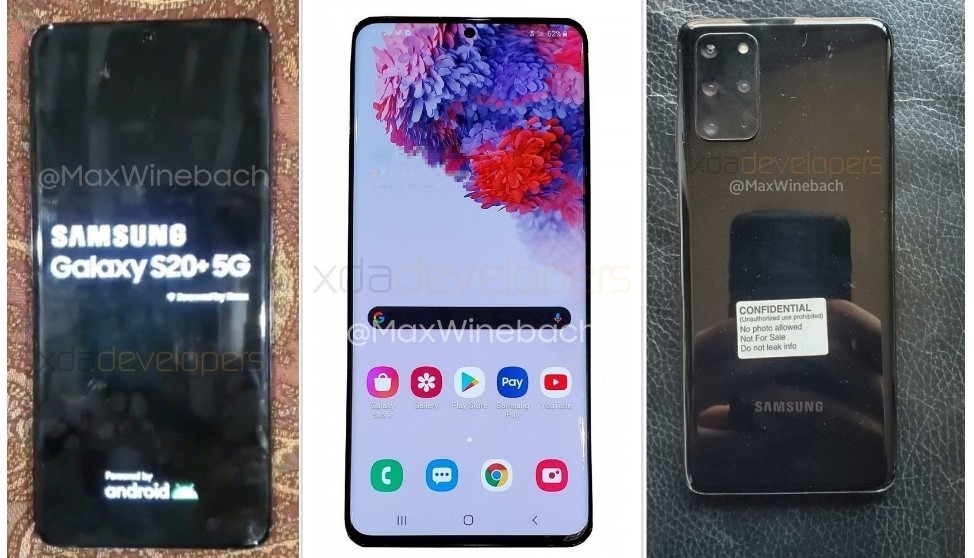 The leaks show us a new design scheme for the G20 along with a rear domino array camera. Source: xda-developers.com
The leaks come to us courtesy of Max Weinbach at XDA-Developers. It's expected that Samsung will launch three versions of the Galaxy S20 with the S20+, in particular, being the version leaked. We can tell that it's the S20+ thanks to the splash screen (which also says it uses 5G connectivity).
Previous CAD-based renders of the device suggested that it would have a rear domino camera array. The leaks indicate that the quad-camera on the phone will have a much more uniform design in real life. 
It's expected the camera isn't going to be the best around. At least, not for the S20+. The Galaxy S20 Ultra is expected to have the best camera, while the S20+ will also sport a new 12-megapixel 1.8μm main image sensor.
The images of the Samsung S20 appear to not feature the Bixby button – which was something that was rumored for a while. The display has the central punch-hole notch seen with the Galaxy Note 10. The bezels of the device appear to have been shrunk again with barely any hint of a forehead or chin for the phone. 
Following the leaks, the phone has received mixed reviews in terms of the phone's design. However, the device shown on the leaks is a test version. This means the final version of the S20 might end up with a different model. This is all speculation, so don't hold your breath on the design change.