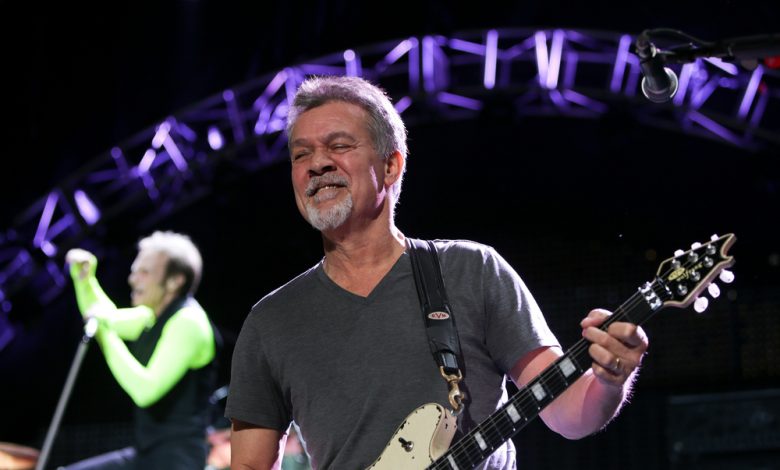 The world-famous guitarist, Eddie Van Halen, lost the battle with throat cancer yesterday. 
The death of the 65-year-old legend was confirmed by his son Wolfgang, 29, on Twitter.
"I can't believe I'm having to write this, but my father, Edward Lodewijk Van Halen, has lost his long and arduous battle with cancer this morning. He was the best father I could ever ask for. Every moment I've shared with him on and off stage was a gift," Wolfgang tweeted.
"My heart is broken and I don't think I'll ever fully recover from this loss. I love you so much, Pop."
Van Halen's ex-wife and Wolfgang's mother, Valerie Bertinelli (60), also shared a long string of broken hearts in her Twitter account @Wolfiesmom. 
Later, Bertinelli posted a family photo on Instagram alongside a heartbreaking message, saying that 40 years ago Van Halen changed her life forever and gave her " the one true light in my life, our son, Wolfgang."
"Heartbroken and speechless. My love to the family" wrote Sammy Hagar, who replaced singer David Lee Roth in Van Halen in 1985.
Gene Simmons, 71, also expressed his condolences, writing that "My heart is broken. Eddie was not only a Guitar God but a genuinely beautiful soul. Rest in peace, Eddie!"
Among the thousands of sad messages on Twitter, were these of the account of fellow guitar legend Les Paul, Mötley Crüe's Nikki Sixx, the heavy metal band Pantera, Skid Row singer Sebastian Bach, Billy Idol, Red Hot Chilli Peppers bassist Flea, and many more.