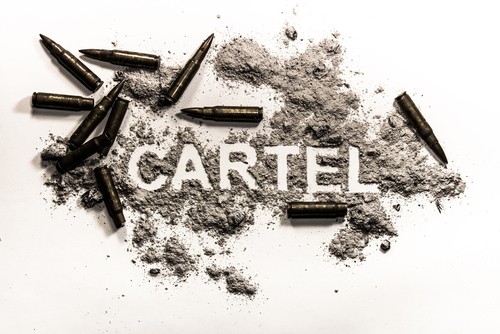 Tragedy befalls a religious community in northern Mexico as cartel gunmen take down a convoy, killing 9 Americans, six of which are children, and three women.
The location of the La Mora religious community, which came under attack, is in northern Mexico's Sonora state, around 70 miles south of Douglas, Arizona. Utah's KUTV reported that the victims of this hideous crime were dual citizens of Mexico and the U.S., traveling back to the United States in a convoy of three SUVs, which were gunned down by alleged cartel members.
Family Had Previous Run-in with Cartel
While early reports believed the entire incident to be a case of mistaken identity due to the vehicles and potential confusion from the gunmen, believing it was an opposing gang's convoy, later on it was disclosed that the LeBaron family, which was attacked, has had a previous run-in with the cartel, in which two members opposed drug trafficking, and were kidnapped and murdered, making a case that it's possible that the family was the target after all.
Mexico has reinforced the state police troops and army in the area, due to increasing "reports about disappearance and aggression against several people," and Claudia Pavlovich Arellano, Sonora's governor, expressed her desire and determination to find the killers and bring them to justice on Twitter.
Como madre siento coraje, repudio y un profundo dolor por los cobardes hechos en la sierra entre Sonora y Chihuahua. No sé qué clase de monstruos se atreven a lastimar a mujeres y niños. Como Gobernadora toda mi colaboración para que no quede impune y paguen los responsables.

— Claudia Pavlovich A. (@ClaudiaPavlovic) November 5, 2019
The US Offers Mexico Support
President Trump in response to the incident calls for 'war' on the Mexican cartels.
President Trump offered Mexico assistance, should it 'wage war' on the cartel 'monsters' in a series of tweets, to prevent future incidents like this from ever occurring.
This is the time for Mexico, with the help of the United States, to wage WAR on the drug cartels and wipe them off the face of the earth. We merely await a call from your great new president!

— Donald J. Trump (@realDonaldTrump) November 5, 2019
Trump further added that all it would take is a call from Mexico's "great new president," and action against the drug cartels will be taken immediately. Mexico's President Andrés Manuel López Obrador, however, quickly refused any potential solution that could lead to war. "The worst thing you can have is war. We declared war, and it didn't work. That is not an option," the Mexican president said at a Tuesday news conference.