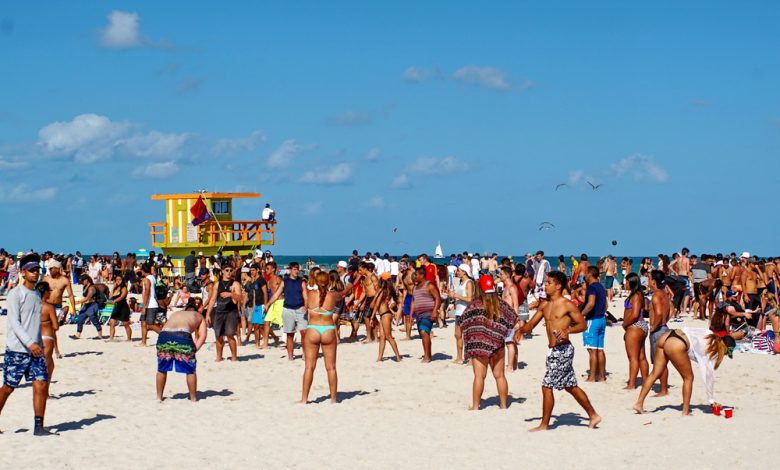 The city of Miami Beach has declared a state of emergency and imposed a curfew in hopes of curbing the flood of spring breakers looking to let loose and party. City officials say the state of emergency protocols and the 8:00 pm curfew are to remain in effect until April 11. 
The state of Emergency Declared in Miami Beach Until April 11
At the start of the COVID-19 pandemic in 2020, due to lack of knowledge and conflicting evidence on the virus, many Miami and out of state students continued to celebrate school break.
However, this year, the quantity of spring breakers has drastically increased. This is probably due to optimistic outlooks regarding the vaccine, and 'cabin fever' after more than a year of lockdown measures.
Due to the sheer volume of spring breakers, interim city manager Raul Aguila stated the city is going through a "spring break like no other."
During the day, confrontations between police authorities and the spring break crowd have been pretty minor. This would usually involve a summons or detaining anyone who is not complying with the state's COVID-19 guidelines. 
At night time, however, the crowd becomes unpredictable and rowdy. This past Saturday, a mob of spring breakers gathered on Miami's iconic Ocean Drive, with most of them not wearing any facemask or following social distancing guidelines. and where a crowd of spring breakers. Police were forced to use pepper balls to disperse the crowd.