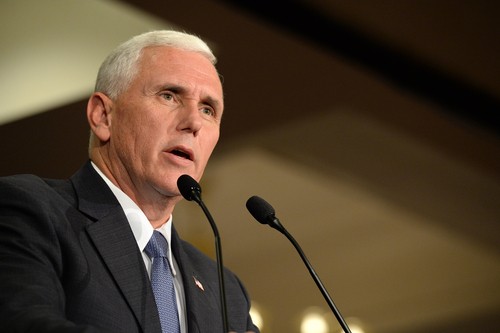 A "phase one" trade deal might be in the works between the United States and China, however a speech by Vice President Mike Pence on Thursday shows just how big the difference in views between the two economies is. Vice President Pence called out the NBA and official apparel partner Nike's for failing to back Houston Rockets General Manager Daryl Morey, who had tweeted in support of Hong Kong protests. 
Pence said the NBA was acting "like a wholly-owned subsidiary of the authoritarian regime" in China and that the league is "siding with the Chinese Communist Party and silencing free speech." Pence also stated how Nike likes to "promotes itself as a so-called 'social-justice champion'" but prefers "checking its social conscience at the door" when it comes to Hong Kong. 
It's very clear that American companies wish to maintain access to the massive Chinese market, however not all companies agree to play by China's rules. 
Facebook CEO Mark Zuckerberg said in a speech at Georgetown last week: 
"If another nation's platforms set the rules, our nation's discourse could be set by a completely different set of values. We should be proactive and write policies that help free expression triumph around the world."